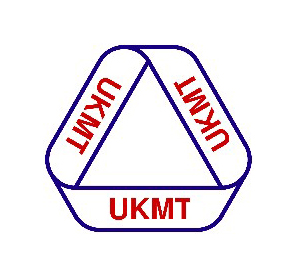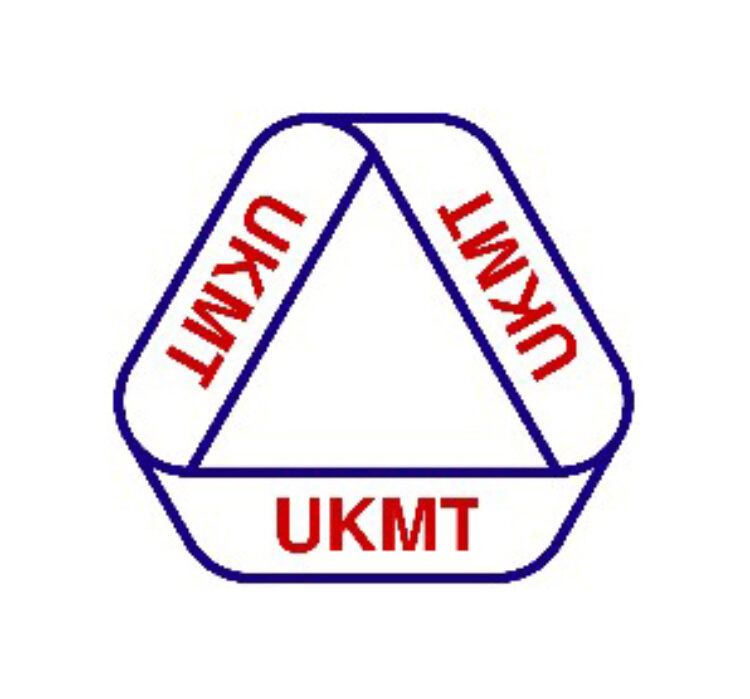 Background
The UK Mathematics trust, run by the University of Leeds, organise events aimed at higher ability children across the UK. St Hilda's have participated fully over the last 5 years, giving challenge, stimulus and hopefully a love of Maths for our high potential students. The UKMT organise 2 distinct types of events: individual challenges sat in an exam setting internally, and team events held at a regional centre or school, which by contrast, are a flurry of activity.
Individual Challenges
These challenges are not for the faint-hearted. Try these sample questions yourself:


Calculators are strictly forbidden to encourage students to generalise and look for 'mathematical shortcuts'. As the challenges are multiple choice, this is a rare time when students don't need to show their working out.
Challenge Winners
Only the most able students are selected for the challenge, as we want the experience to be a positive one. Across the country, other schools similarly select and enter their pupils, with for instance over 270 000 pupils sitting the Junior Maths challenge. From this set of high calibre students, the top 40% are awarded certificates, so receiving one is a big accomplishment. As shown in the following graph, we have seen the number of certificates rise year on year for the individual challenges: Senior (Years 12 & 13), Intermediate (Years 9 & 10) and Junior (Years 7 & 8).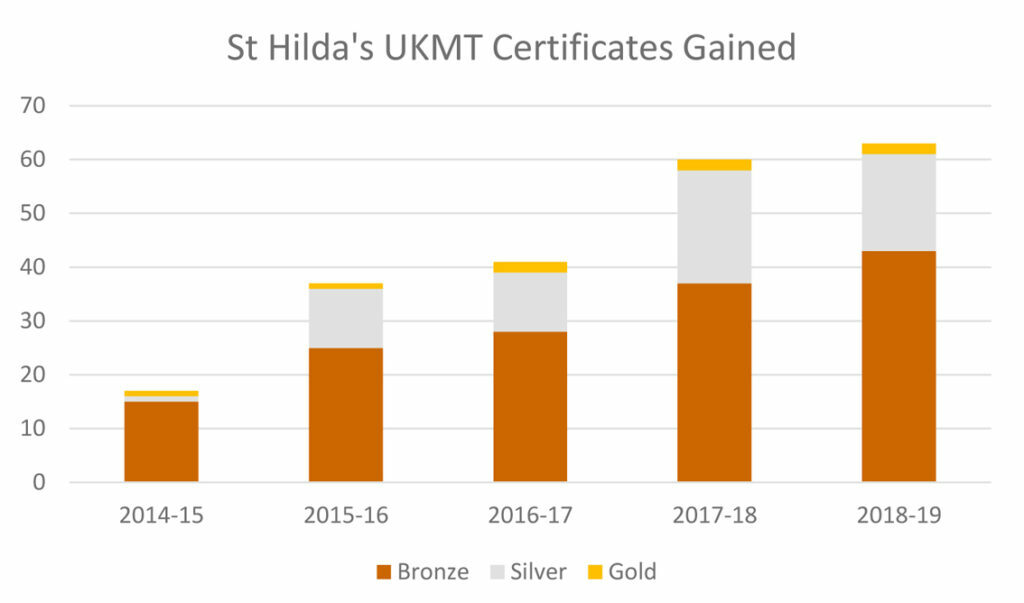 Year 9 receiving their IMC certificates: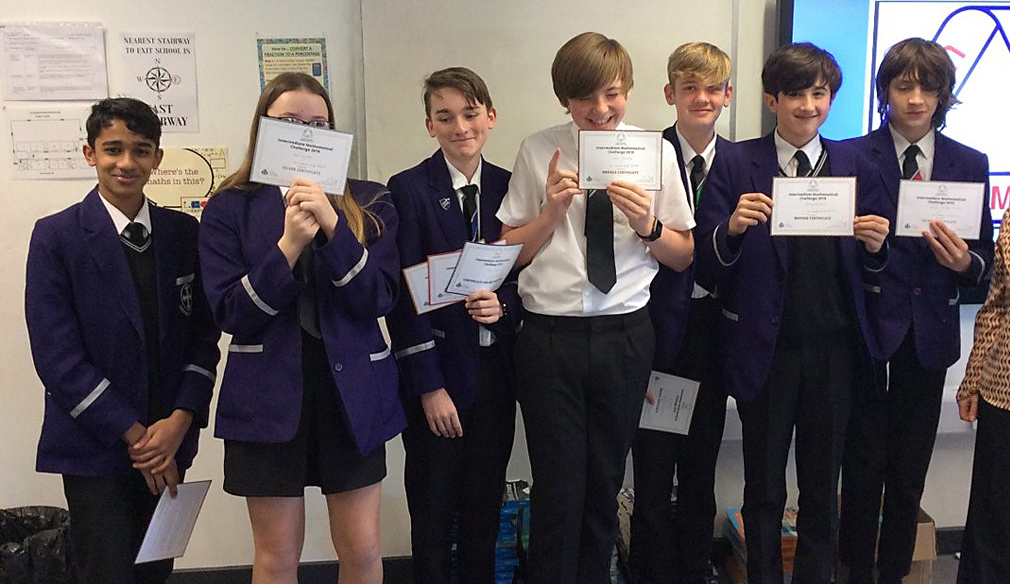 Amongst the year 9 candidates, Ronan Brady, Tobias Threlfall-Holmes and Cameron Scott scored high enough to be promoted to the international Kangaroo challenge, in which Cameron was just 1 mark outside the top 25% boundary. As a results of their success, two Year 9s were invited to participate in a mathematics masterclass at Liverpool University.
Year 10 receiving their IMC certificates: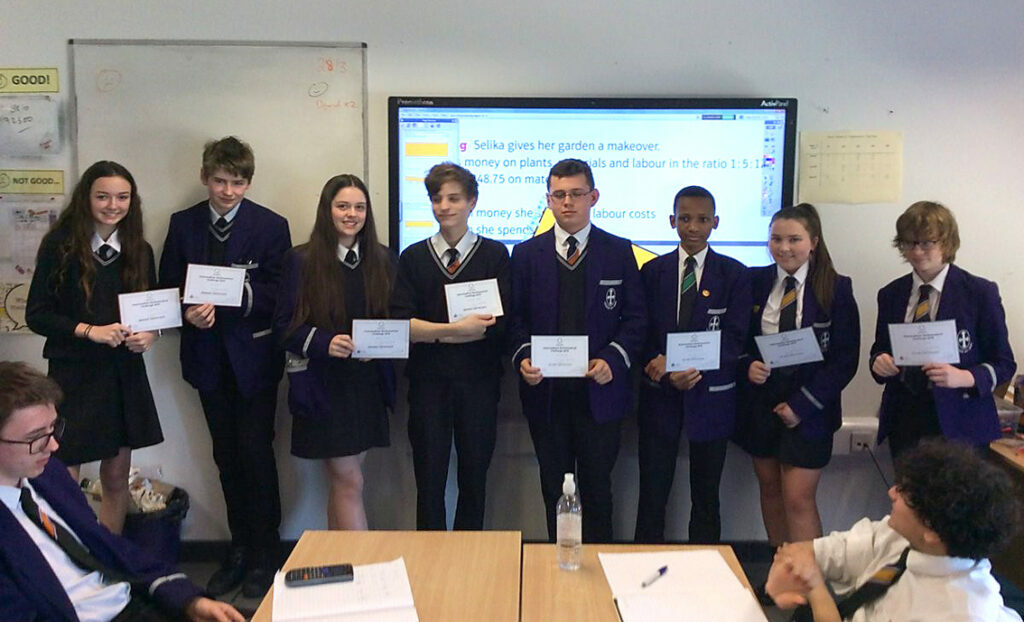 Year 8 receiving their JMC certificates: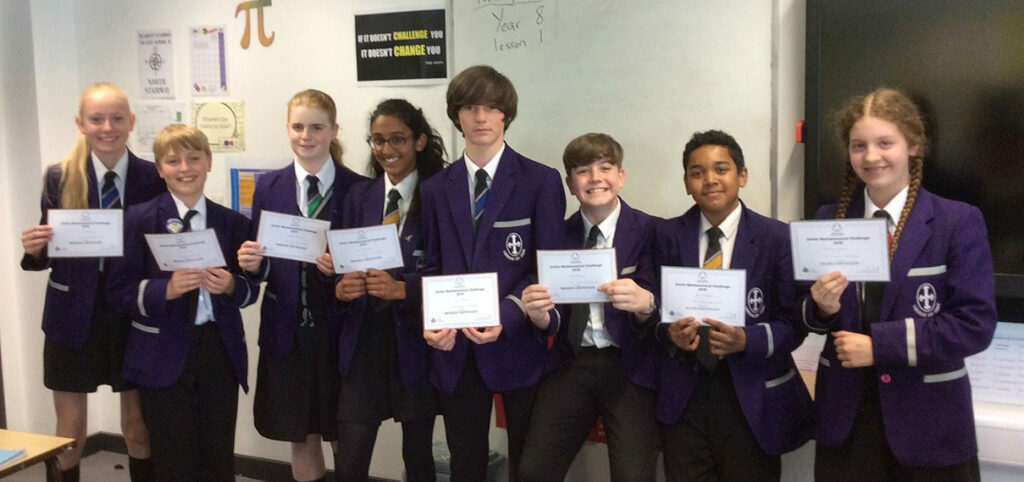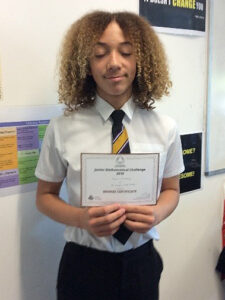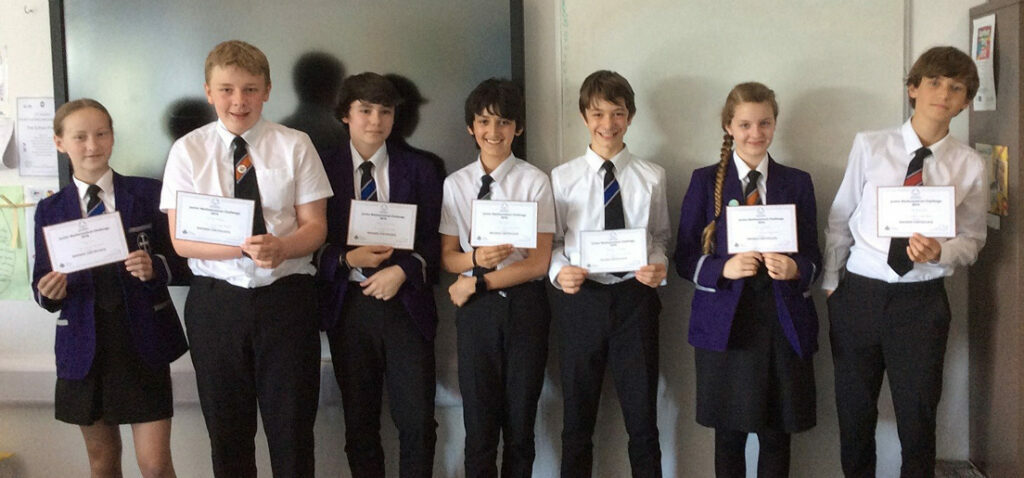 Year 7 receiving their certificates: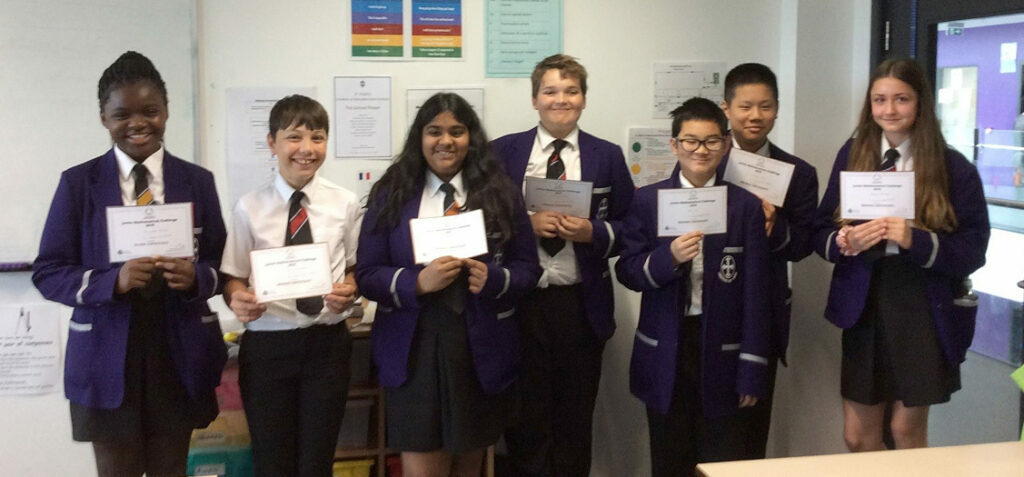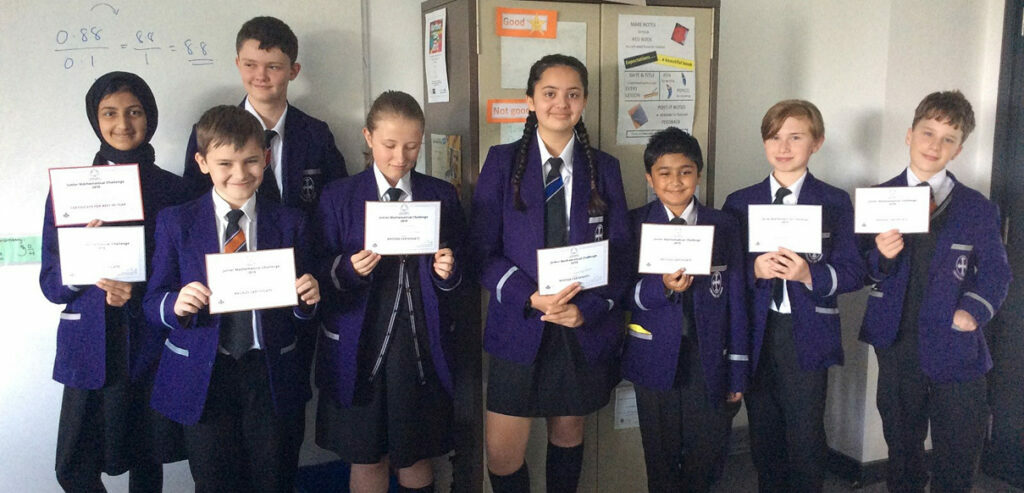 Team Challenges
The team of 4 to represent St Hilda's at the Senior Maths Team Challenge in November at Liverpool University were: Sarah Kneale, Alicia Nilsen, Abi Eaton and Safia Shakil, all from Year 12.
The team who participated at the UKMT Team Challenge in March at St Edwards were: Jack Jevons, Ronan Brady (both Year 9), Faidra Papagianni and Ella Raley-Williams (both Year 8).
We are immensely proud of the students for giving their all in these challenges, and watching you develop as mathematicians is a joy.