Guided Options 2021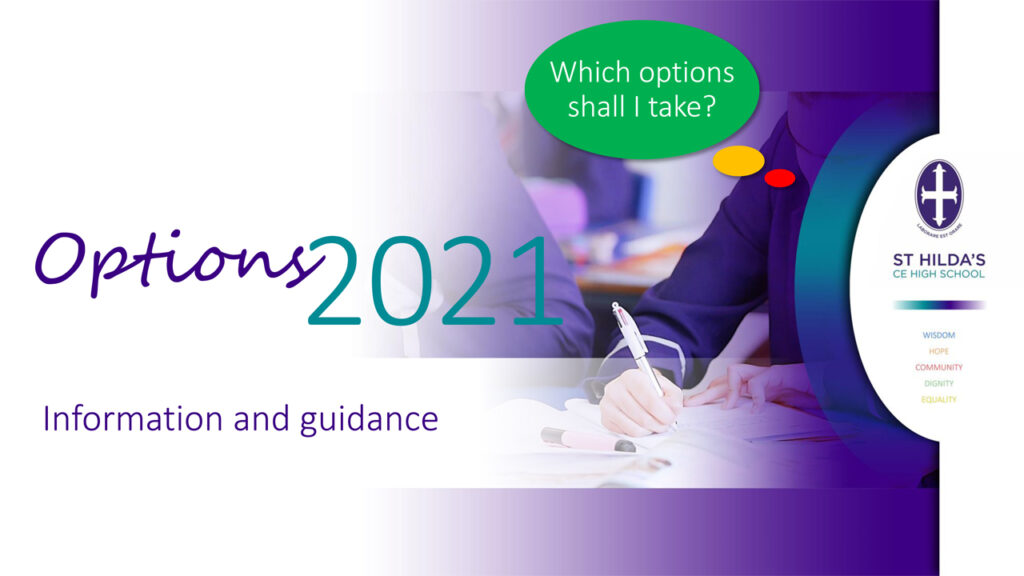 This is a very exciting time for our year 9 students as they start the process of deciding the subjects they want to study for their GCSE options. We are confident that every student at St Hilda's has the opportunity to study a broad and balanced curriculum which is tailored to students' abilities, interests, talents and needs.  You will find information and guidance here about the options process, the courses that will be available next year and the support our students will receive to help them make the right choices.
We are unable to invite parents into school this year to discuss the options process and so we have organised a virtual options evening instead. Students will of course, receive in person advice and guidance.
OPTIONS 2021 EVENING 11 March 2021 – PowerPoint presentation
To view the PDF, please click here.
Subject presentations
Please click on the subject picture links below to view.
Options 2021 information booklet
YEAR-9-GUIDED-OPTIONS-2021-A4-BOOKLET

To view and access this booklet as a PDF, please click here.
Forms to be completed
Options choices form  –  This form is to be submitted by no later than 9am Monday 22 March 2021.
Please note that this Options choices form will not be available to complete until the 18th March. This is to allow students the opportunity to experience the taster day before making their final choices.