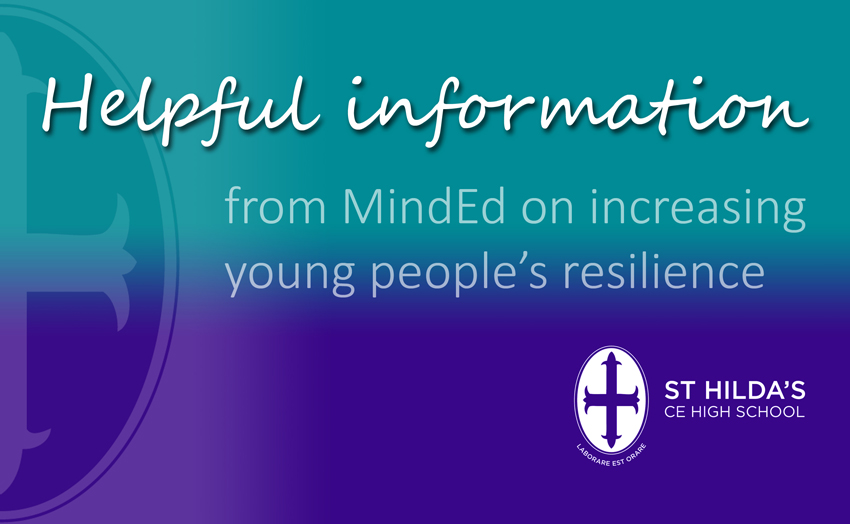 The following two links contain useful information from MindEd on supporting young people to be more resilient so they are able to bounce back from, or overcome, setbacks, obstacles or disappointments, and can also keep going in the face of challenges.
For link 1, please click here.
For link 2, please click here.