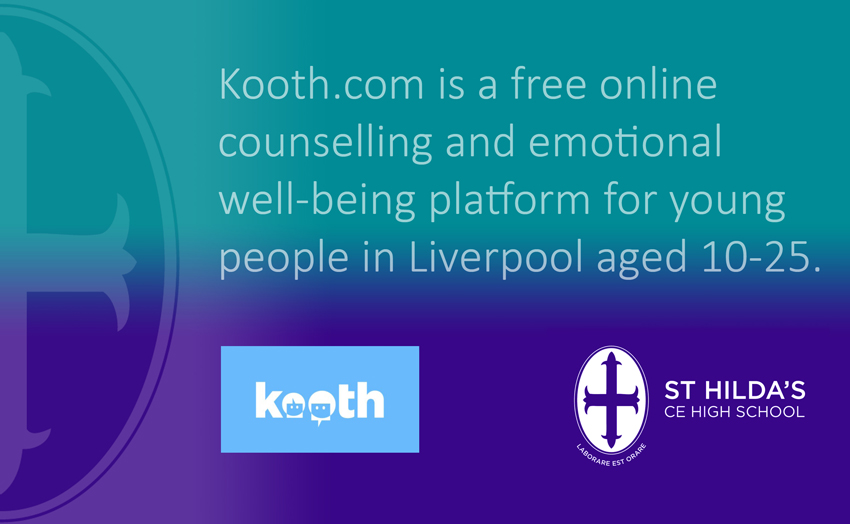 KOOTH.com free counselling service is now available in Liverpool for all young people aged 10 – 25
Kooth.com is a free online counselling and emotional well-being platform for young people in Liverpool aged 10-25.
The Kooth website allows young people to gain anonymous access to advice, support and guidance on any issue that is affecting their well-being.
From friendship or relationship issues, family disagreements or difficult home lives to concerns around anxiety, stress, depression, eating, self-harm and suicidal thoughts.  Qualified counsellors give young people the support they need when they need it.
KOOTH.com's live chat service is available Monday to Friday 12 noon to 10pm and Saturday and Sunday 6pm to 10pm.
The counselling service is accessible through mobile, tablet and desktop computer completely free of charge.
For more information, please click here.