Personal Development
To view our curriculum plans, please click the following:
Year 7      Year 8      Year 9      Year 10      Year 11      Year 12      Year 13
To view the Personal Development Department Feedback Policy, please click here. (SORRY AWAITING POLICY).
National curriculum framework states that all schools should make provision for PSHE education, drawing on good practice. In order to help schools to meet this objective, our programme of study identifies the key concepts, skills and attributes that are developed through PSHE education. These help schools to fulfil their statutory responsibility to support pupils' spiritual, moral, cultural, mental and physical development and prepare them for the opportunities, responsibilities and experiences of life.  
PSHE at St Hilda's CE High School covers Key Stages 1 to 5 and is based on The Jigsaw PSHE programme in Years 7-11. In Years 12 and 13, there is a bespoke programme.
The PSHE department organises a variety of outside speakers who come into school from the Merseyside fire and rescue speaking about road safety, the local government, MYA and Bully Busters, Brook Merseyside and So to Speak.
The school is a Stonewall champion   

St Hilda's CE High School PSHE department is associate members of ACT and PSHE association.

Association Citizenship Teaching

The school has a twitter page for PSHE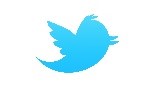 To visit the Becoming a Teen website please click here
To view the Becoming a Teen booklet please click here