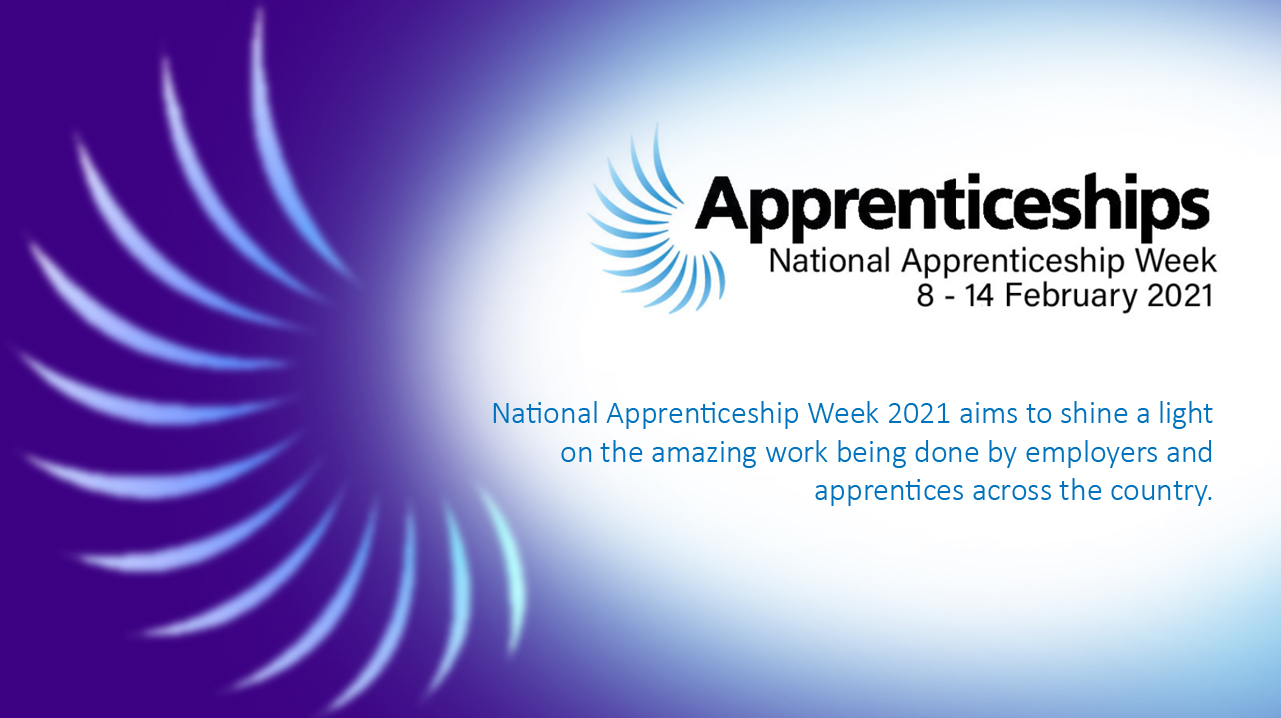 The annual week-long celebration of apprenticeships, taking place across England, will showcase how apprenticeships have helped employers and people of all ages and backgrounds. Employers are encouraged to promote the great work of their apprentices, whilst highlighting the many benefits apprenticeships bring to their business. Apprentices, at all stages of their learning will also be celebrated over the course of National Apprenticeship Week 2021.
You can also keep up to date with the latest National Apprenticeship Week news by following social media channels: @Apprenticeships and @AmazingAppsUK on Twitter and National Apprenticeship Service on LinkedIn. For more information about the week, visit www.amazingapprenticeships.com/naw2021
(This text has been taken from gov.uk. To see the full press release please visit https://www.gov.uk/government/news/national-apprenticeship-week-2021-date-announced )  
We will be hosting our own events during the week, which will include:
As a result of the pandemic and many individuals relying on technology and virtual meetings more than ever, National Apprenticeship Week 2021 will be different, but just as exciting. NAW2021 will celebrate the motivating stories of how apprentices have helped business adapt and build during a difficult year.
Be More – Halton Council are running Apprenticeship Information Sessions available to watch during next week's National Apprenticeship Week! This is to give you and parents/guardians the chance to learn more about apprenticeships and the fantastic opportunities they can bring. You will also have the chance to ask us any questions via the live chat!
Please also find
LATEST NEWS
For the latest news from Apprenticeship Support by Be More, please click here.