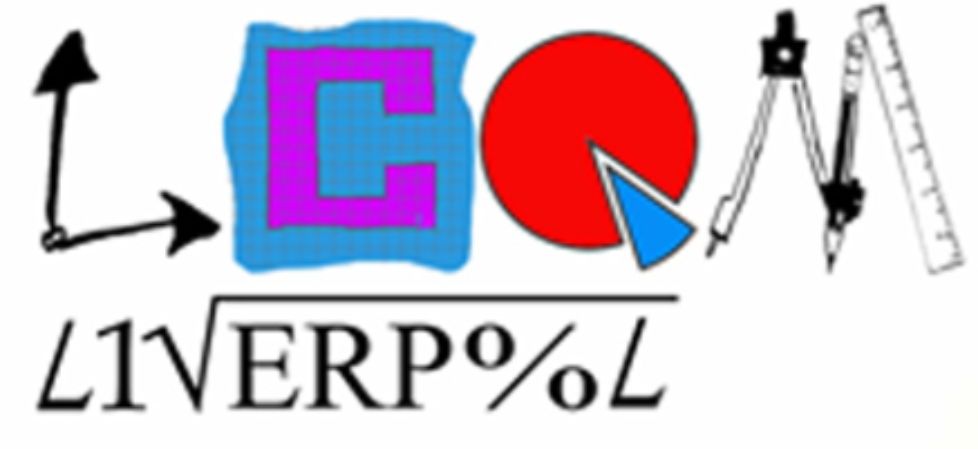 Liverpool Counts Quality Mark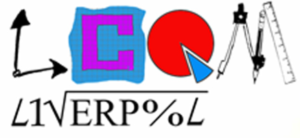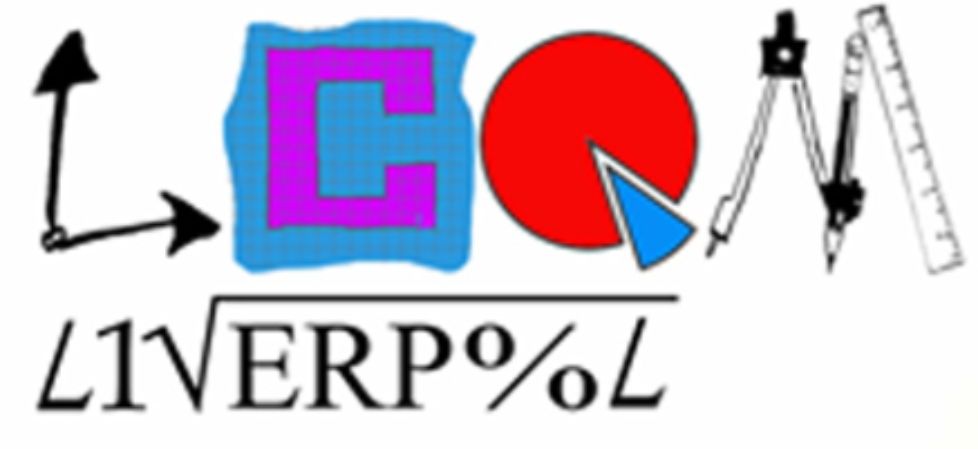 St. Hilda's CE High school is proud to be taking part in Liverpool Counts Quality Mark.
The scheme aims:
• To Raise standards in Mathematics and numeracy with fun and joy of number at its heart
• To challenge perceptions and change attitudes towards number and mathematics
• To raise the profile of numeracy using activities, events and resources based on real-life
• To bring relevance to numeracy through problem solving, demonstrating it is an essential skill
Over the coming year we will be looking at different ways to show pupils that numeracy skills are used consistently in everyday life.
National Numeracy Challenge
Please click here to visit National Numeracy Challenge
PARENTS: We would like to celebrate your success.  So once you have completed the challenge, print the certificate and ask your child to bring it to the school office.
We would like to create a hall of fame for parents.
There will be HOUSE POINTS FOR STUDENTS who bring in their PARENTS CARERS certificates.
Please click here to view 'making Maths count in Liverpool'
#WeeklyMathsChallenge
Every Wednesday, students and staff have the opportunity to win prizes in the Weekly Maths Challenge! Form time will be dedicated to discussing this week's problem, with entries for the competition to be handed in by the end of the day each Friday. Prizes include:
• Students from years 7 to 11 can choose a song to play through the school speaker system to announce the start of Thursday lunchtime!
• Sixth formers can win chocolate in their weekly draw, but are also in a league table with the overall winner bagging themselves a £20 LiverpoolOne voucher at the end of the term!
• Staff can also win chocolate every week, but their league table is gearing towards winning a nice bottle of wine at the end of the term; what a way to celebrate the break!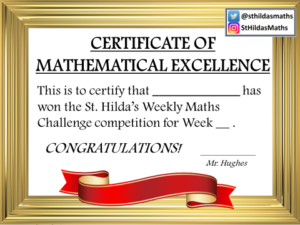 Please find this week's challenge below
Here is a list of our archived 2017/2018 challenges:
Here is a list of our archived 2016/2017 challenges:
Twitter and Instagram
The Maths department are getting technical and now have an Instagram account running alongside its Twitter account! You are able to find us on both of these social media outlets at:


These are the best locations to see what we are doing with maths on a day to day basis, so give us a follow!
'Are You Prepared for Maths?' Competition
To ensure our students are motivated to be fully equipped for their Maths lessons every week, the Maths department is hold the 'Are You Prepared for Maths' competition!
Here is a list of the equipment required for each lesson.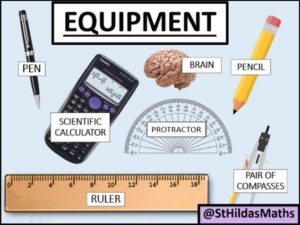 • A pen
• A pencil
• A ruler
• A protractor
• A pair of compasses
• A scientific calculator
• (A brain)
Forms will battle it out to see who is the most organised, with lots of chocolate for the best form every half term (we've found this proves to be a great form of motivation).
An up-to-date league table will be displayed to forms on Wednesdays, and we will post the winning form every half term on this page!
We also run a Maths Stationery Shop every lunchtime; if you would like to check out our price list then please click here
Maths Ambassadors
All forms from years 7 to 11 have a Maths Ambassador, with their responsibilities being:
• To ensure as many people as possible in their form get involved in the Weekly Maths Challenge
• To collect any Weekly Maths Challenge entries which may have been completed during form time and put into the box downstairs at student services
• To ensure the whole class is equipped for their maths lessons for the 'Are You Prepared for Maths?!' competition
• To run the new Maths Stationery shop once a week
• To attend meetings with other ambassadors and members of the maths department to discuss big maths days (such as Number Day, Pi Day etc.) and any other maths ideas the whole school could get involved in.
Our first meeting is going to be next week, so watch this space to see how the role of the ambassador develops!
Click here to see our Maths Ambassadors.
Dates for Your Diary!
Keep note of the following dates for your diary:
• Friday 3rd February 2017 – NSPCC Number Day
• Tuesday 14th March 2017 – Pi Day