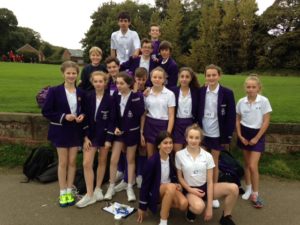 PE news week beginning Monday 8th January
Welcome back and Happy New Year to all our students from the PE department.
There is a new extra-curricular timetable for PE clubs and team training during the Spring Term. A paper copy of the timetable is in all form folders and will be on the website from Monday 8th January.
Upcoming fixtures:
Table tennis key stage 3 LSSP tournament – Thursday 11th January.
Sportshall athletics year 7 and year 8 (boys and girls) @ St Hilda's – Tuesday 16th January.
Football year 8 boys Merseyside Cup v SFX away – Tuesday 16th January
Netball years 9a, 10a and 11a v Blue Coat School away – Wednesday 17th January
Table tennis key stage 4 LSSP tournament – Thursday 18th January