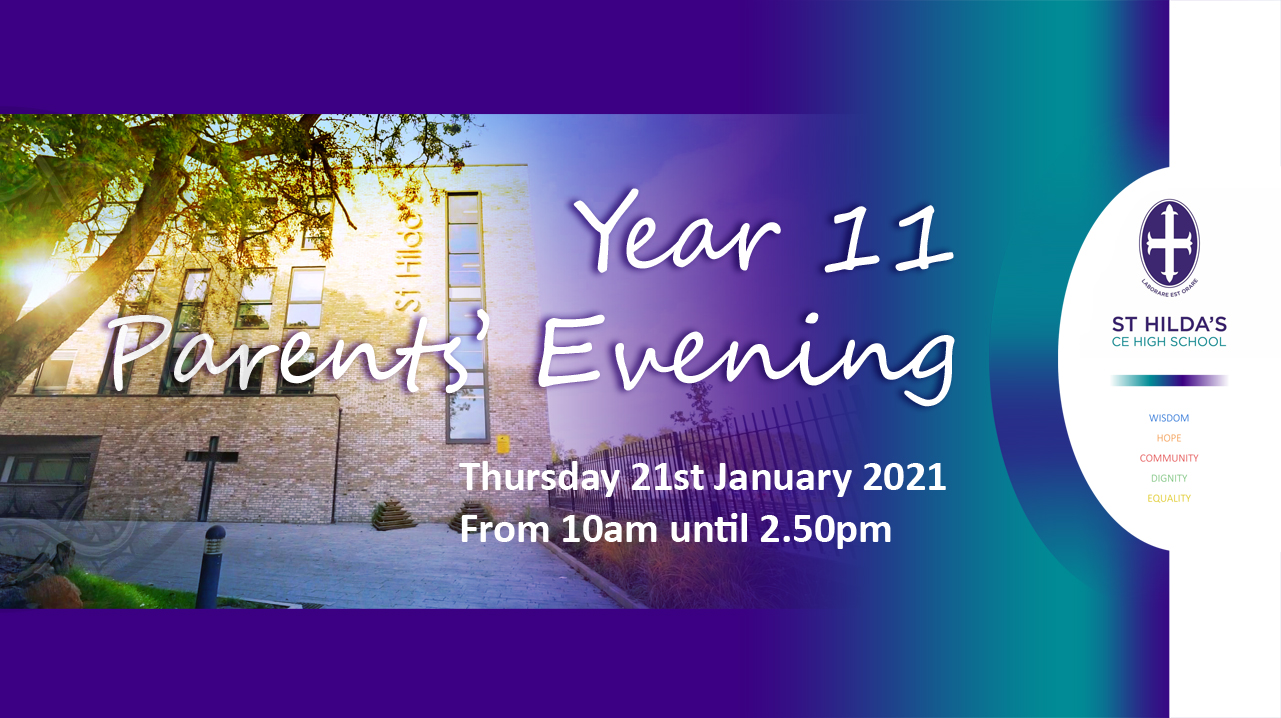 I would like to invite you to attend our rearranged Year 11 Parents' Evening on Thursday 21st January 2021. This is an important evening and provides you with an opportunity to meet your child's teachers (virtually). Appointments will be taken between 10am and 2.50pm for all staff who teach year 11.
We have introduced a new intuitive and easy to use online appointment booking system this year. This allows you to choose your own appointment times with teachers and you will receive an email confirming your appointments. Due to the fact we are still under lockdown conditions we are using an innovative system that allows us to use video calling to communicate between parents and teachers (school cloud). This is temporarily replacing in school parents' evenings. We feel a video appointment will be a useful replacement at this point in time.
Appointments can be made from 4pm on Monday 18/1/2021 and will close on Wednesday 20/1/2021 at 4pm. Should you wish to make any changes after this date please contact the school office and ask to speak to your child's house officer.
Please visit https://sthildascofe.schoolcloud.co.uk/ to book your appointments. (A short guide on how to add appointments can be viewed by clicking here). Please read it carefully, follow the link to the correct page and please remember to input information correctly. The information you are inputting must match up to the information stored on our school system. Only those with parental responsibility will be able to book appointments.
If there are any issues please get in touch.
Mr J Martin