Recommended reads
Knowing where to start when looking for a good book can be difficult so we have put together a selection of excellent books below, along with a summary of each. This should give you some ideas. All of these books are available to borrow from the library.
Below you can find recommendations for staff, parents and 6th form and recommendations for pupils, split into lower school (years 7-9) and middle school (years 10 & 11)
Staff, Parents and 6th Form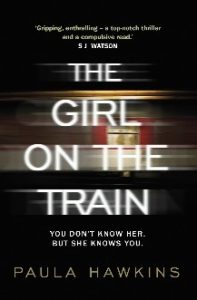 Rachel catches the same commuter train every morning. She knows it will wait at the same signal each time, overlooking a row of back gardens. She's even started to feel like she knows the people who live in one of the houses. 'Jess and Jason' she calls them. Their life– as she sees it– is perfect. If only Rachel could be that happy. And then she sees something shocking. It's only a minute until the train moves on, but it's enough. Now Rachel has a chance to become part of the lives she's only watched from afar.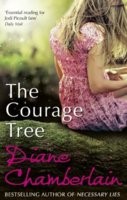 Can a mother ever give up hope? Janine wants her daughter
to live a normal life full of adventure, so she lets her precious daughter go on her first overnight camping trip. When Sophie disappears, Janine is immediately facing a countdown she has no control over. Because Sophie isn't like other girls…  She suffers from a rare disease. Every day her daughter is missing is a day closer to her death.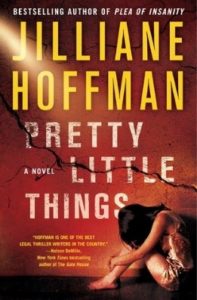 Dozens of teenage girls are going missing in Miami. And for special agent Bobby Dees of Florida's Crimes Against Children Squad, their families pain is all too real.  So when thirteen year old Lainey Emerson doesn't return from her date with 'El Capitan', a mysterious figure she met online, he vows to do whatever he can to bring her back. But as the missing reappear, gruesomely murdered with clues pointing to a collection of     abductees, it become chillingly clear there's a serial killer on the loose. With the murderer always one step ahead of the police, can Dees save Lainey before it's too late?
Alice Howard is proud of the life sh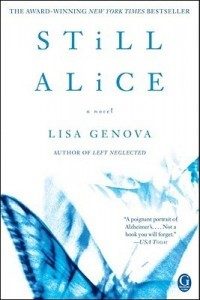 e worked so hard to build. At fifty, she is a cognitive psychology professor at Harvard and a renowned expert in linguistics, with a successful husband and three grown children. When she begins to grow forgetful and disoriented, she dismisses it for as long as she can until a tragic diagnosis changes her life—and her relationship with her family and the world around her—forever.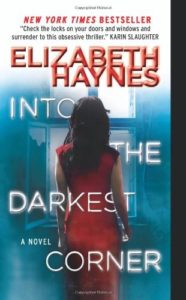 Catherine has been enjoying the single life for long enough to know a good catch when she sees one. Lee seems almost too good to be true. And her friends clearly agree as one by one they fall under his spell. But there is a darker side to Lee, his erratic, controlling and sometimes frightening behaviour means that Catherine is increasingly isolated. Driven into the darkest corner of the world, and trusting no one, she plans a meticulous escape. Four years later, struggling to overcome her demons, Catherine dares to believe she might be safe from harm. Until one phone call changes everything.

Eva and Jim are nineteen, and students at Cambridge,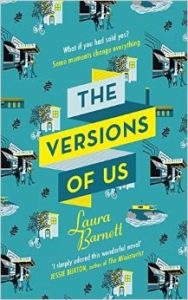 when their paths first cross in 1958. Jim is walking along a lane when a woman approaching him on a bicycle swerves to avoid a dog. What happens next will determine the rest of their lives…
I have no memory of what happened but I was told I killed my son. And you believe what your loved ones, your doctor and the police tell you, don't you? My name is Emma Cartwright. Three years ago I was Susan Webster, and I murdered my twelve-week-old son Dylan. I was sent to Oakland Psychiatric Institute for my crime, and four weeks ago I was released early on parole with a new identity, address and a chance to rebuild my tattered life. This morning I received an envelope addressed to Susan Webster. Inside it was a photograph of a toddler called Dylan. Now I am questioning everything I believe because I have no memory of the event, how can I truly believe he's dead?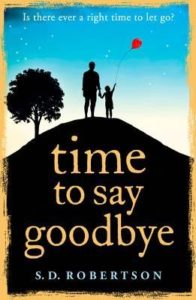 Will Curtis' six year old daughter, Ella, knows her father will never leave her. After all, he promised her so when her mother died. And he's going to do everything he can to keep his word. What Will doesn't know is that the promise he made to his little girl might be harder to keep than he imagined. When he's faced with an impossible decision, Will finds that the most obvious choice might not be the right one.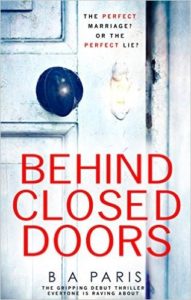 Everyone knows a couple like Jack and Grace. He has looks and wealth, she has charm and elegance. You might not want to like them, but you do. You'd like to get to know Grace better. But it's difficult because you realise that Jack and Grace are never apart. Some might call this true love. Others might ask why Grace never answers the phone, or how she can never meet for coffee even though she doesn't work. How can she cook such elaborate meals but stay so slim? And why are there bars on one of the bedroom windows?

A tragic accident. It all happened so quickly. She couldn't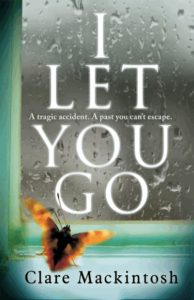 have prevented it. Could she? In a split second, Jenna Gray's world descends into a nightmare. Her only hope of moving on is to walk away from everything she knows to start afresh. Desperate to escape, Jenna moves to a remote cottage on the Welsh coast, but she is haunted by her fears, her grief and her memories of a cruel November night that changed her life forever.
Pupil Recommendations. (Years 10 & 11)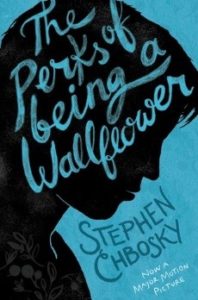 Charlie is a freshman. And while he's not the biggest geek in the school, he is by no means popular. Shy, introspective, intelligent beyond his years yet socially awkward, he is a wallflower, caught between trying to live his life and trying to run from it. Charlie is attempting to navigate his way through uncharted territory: the world of first dates and mix-tapes, family dramas and new friends; the world of sex, drugs, and The Rocky Horror Picture Show, when all one requires is that perfect song on that perfect drive to feel infinite. But Charlie can't stay on the side-line forever. Standing on the fringes of life offers a unique perspective. But there comes a time to see what it looks like from the dance floor.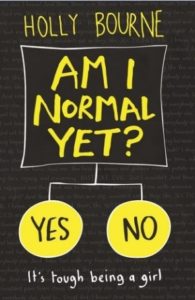 All Evie wants is to be normal. And now that she's almost off her meds and at a new college where no one knows her as the-girl-who-went-nuts, there's only one thing left to tick off her list… But relationships can mess with anyone's head – something Evie's new friends Amber and Lottie know only too well. The trouble is, if Evie won't tell them her secrets, how can they stop her making a huge mistake?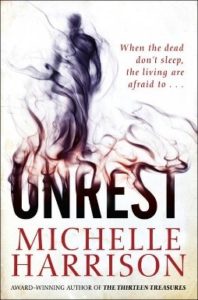 Seventeen-year-old Elliott hasn't slept properly for six months. Not since the accident that nearly killed him. Now he is afraid to go to sleep. Sometimes he wakes to find himself paralysed, unable to move a muscle, while shadowy figures move around him. Other times he is the one moving around, while his body lies asleep on the bed. According to his doctor, sleep paralysis and out of body experiences are harmless – but to Elliot they're terrifying. Convinced that his brush with death has opened up connections with the spirit world, Elliott secures a live-in job at one of England's most haunted locations, determined to find out the truth.

Jude and her twin Noah were incredibly close – until a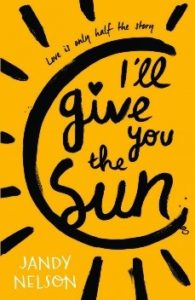 tragedy drove them apart, and now they are barely speaking. Then Jude meets a cocky, broken, beautiful boy as well as a captivating new mentor, both of whom may just need her as much as she needs them. What the twins don't realize is that each of them has only half the story and if they can just find their way back to one another, they have a chance to remake their world.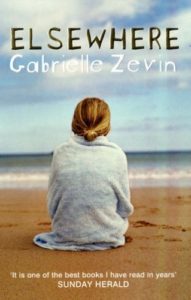 Liz is killed in a hit a run accident and her 'life' takes a very unexpected turn. At nearly sixteen she knows she will never get married, never have children, and perhaps never fall in love. But in Elsewhere all things carry on almost as they did on earth except that the inhabitants get younger, dogs and humans can communicate (at last) new relationships are formed and old ones sadly interrupted on earth are renewed. Full of the most ingenious detail and woven around the most touching and charming relationships this is a novel of hope, of redemption and re-birth. It is a novel that tells of sadness with heart-breaking honesty and of love and happiness with uplifting brilliance.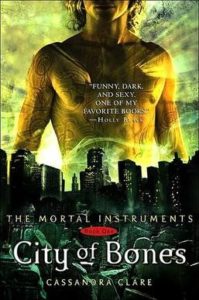 When fifteen-year-old Clary Fray heads out to the Pandemonium Club in New York City, she hardly expects to witness a murder― much less a murder committed by three teenagers covered with strange tattoos and brandishing bizarre weapons. Then the body disappears into thin air. It's hard to call the police when the murderers are invisible to everyone else and when there is nothing―not even a smear of blood―to show that a boy has died. Or was he a boy?
Recommendations. (Years 7-9)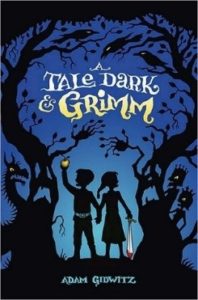 Reader: beware. Warlocks with dark spells, hunters with deadly aim, and bakers with ovens retrofitted for cooking children lurk within these pages. But if you dare, turn the page and learn the true story of Hansel and Gretel – the story behind (and beyond) the bread crumbs, edible houses and outwitted witches. Come on in. It may be frightening, it's certainly bloody, and it's definitely not for the faint of heart.



'My name is August. I won't describe what I look like.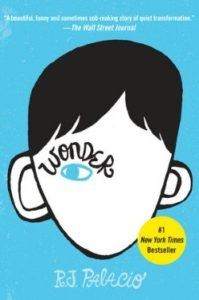 Whatever you're thinking, it's probably worse.'
Auggie wants to be an ordinary ten-year-old. He does ordinary things – eating ice cream, playing on his Xbox. He feels ordinary – inside. But ordinary kids don't make other ordinary kids run away screaming in playgrounds. Ordinary kids aren't stared at wherever they go. Born with a terrible facial abnormality, Auggie has been home-schooled by his parents his whole life. Now, for the first time, he's being sent to a real school – and he's dreading it. All he wants is to be accepted – but can he convince his new classmates that he's just like them, underneath it all?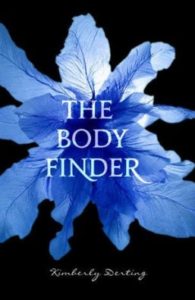 Violet Ambrose is grappling with two major issues: Jay Heaton and her morbid secret ability. While the sixteen-year-old is confused by her new feelings for her best friend, she is more disturbed by her "power" to sense dead bodies – or at least those that have been murdered. Since she was a little girl, she has felt the echoes the dead leave behind in the world…and the imprints that attach to their killers. Violet has never considered her strange talent to be a gift, but now that a serial killer is terrorizing her small town Violet realizes she might be the only person who can stop him.  Despite his fierce protectiveness over her, Jay reluctantly agrees to help Violet find the murderer – and Violet is unnerved by her hope that Jay's intentions are much more than friendly. But even as she's falling in love, Violet is getting closer to discovering a killer…and becoming his prey herself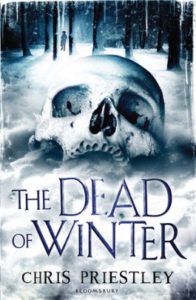 Michael's parents are dead and he imagines that he will stay with the kindly lawyer, executor of his parents' will . . . Until he is invited to spend Christmas with his guardian in a large and desolate country house. His arrival on the first night suggests something is not quite right when he sees a woman out in the frozen mists, standing alone in the marshes. But little can prepare him for the solitude of the house itself as he is kept from his guardian and finds himself spending the Christmas holiday wandering the silent corridors of the house seeking distraction. But lonely doesn't mean alone, as Michael soon realises that the house and its grounds harbour many secrets, dead and alive, and Michael is set the task of unravelling some of the darkest secrets of all.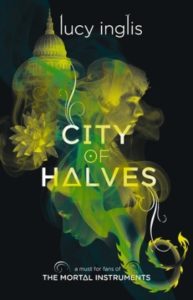 London. Girls are disappearing. They've all got one thing in common; they just don't know it yet. Sixteen-year-old Lily was meant to be next, but she's saved by a stranger: a half-human boy with gold-flecked eyes. Regan is from an unseen world hidden within our own, where legendary creatures hide in plain sight. But now both worlds are under threat, and Lily and Regan must race to find the girls, and save their divided city.


There's been a murder, but the police don't care. It was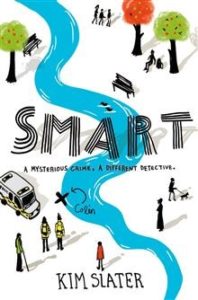 only a homeless old man after all.
Kieran cares. He's made a promise, and when you say something out loud, that means you're going to do it, for real. He's going to find out what really happened. To Colin. And to his grandma, who just stopped coming round one day. It's a good job Kieran's a master of observation, and knows all the detective tricks of the trade. But being a detective is difficult when you're Kieran Woods. When you're amazing at drawing but terrible at fitting in. And when there are dangerous secrets everywhere, not just outside, but under your own roof.