Recommended reads
Knowing where to start when looking for a good book can be difficult so we have put together a selection of excellent books below, along with a summary of each. This should give you some ideas. All of these books are available to borrow from the library.
Below you can find recommendations for staff, parents and 6th form and recommendations for pupils, split into lower school (years 7-9) and middle school (years 10 & 11).
Staff, Parents and 6th Form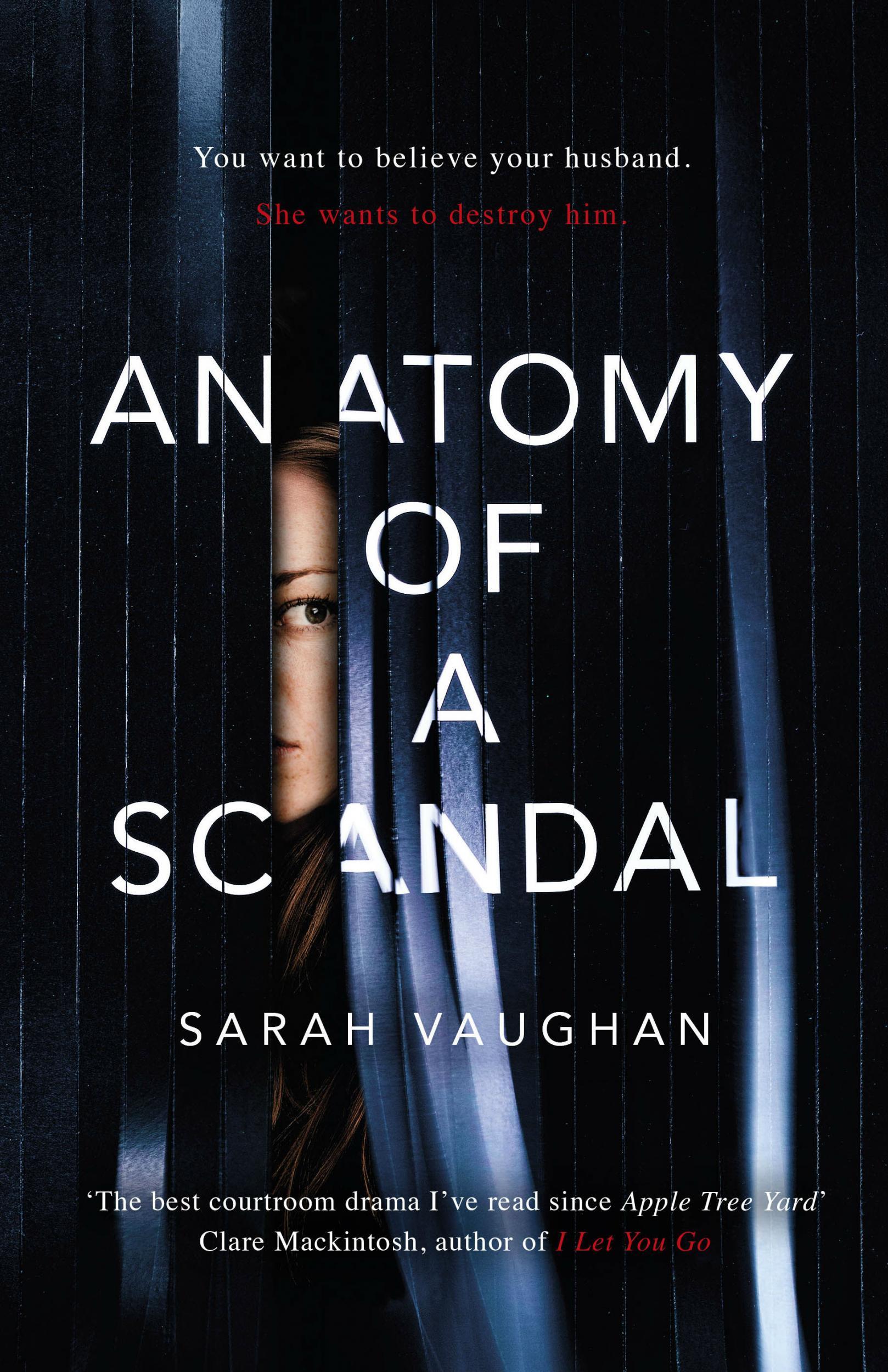 A high-profile marriage thrust into the spotlight. A wife, determined to keep her family safe, must face a prosecutor who believes justice has been a long time coming. A scandal that will rock Westminster. And the women caught at the heart of it.
Anatomy of a Scandal centres on a high-profile marriage that begins to unravel when the husband is accused of a terrible crime. Sophie is sure her husband, James, is innocent and desperately hopes to protect her precious family from the lies which might ruin them. Kate is the barrister who will prosecute the case – she is equally certain that James is guilty and determined he will pay for his crimes.
'A compelling and cautionary story about how we can never truly know someone else; how even after twelve years of marriage, a wife might not know everything about her husband.
Everyone in Shaker Heights was talking about it that summer: how Isabelle, the last of the Richardson children, had finally gone around the bend and burned the house down.
In Shaker Heights, a placid, progressive suburb of Cleveland, everything is meticulously planned – from the layout of the winding roads, to the colours of the houses, to the successful lives its residents will go on to lead. And no one embodies this spirit more than Elena Richardson, whose guiding principle is playing by the rules.
Enter Mia Warren – an enigmatic artist and single mother- who arrives in this idyllic bubble with her teenage daughter Pearl, and rents a house from the Richardsons. Soon Mia and Pearl become more than just tenants: all four Richardson children are drawn to the mother-daughter pair. But Mia carries with her a mysterious past, and a disregard for the rules that threatens to upend this carefully ordered community.
When old family friends attempt to adopt a Chinese-American baby, a custody battle erupts that dramatically divides the town – and puts Mia and Elena on opposing sides. Suspicious of Mia and her motives, Elena is determined to uncover the secrets in Mia's past. But her obsession will come at an unexpected and devastating cost…
Welcome to the life of a junior doctor: 97-hour weeks, life and death decisions, a constant tsunami of bodily fluids, and the hospital parking meter earns more than you.
Scribbled in secret after endless days, sleepless nights and missed weekends, Adam Kay's This is Going to Hurt provides a no-holds-barred account of his time on the NHS front line. Hilarious, horrifying and heartbreaking, this diary is everything you wanted to know – and more than a few things you didn't – about life on and off the hospital ward.
Alex Taylor wakes up tied to an operating table. The man who stands over her isn't a doctor.
The choice he forces her to make is utterly unspeakable.
But when Alex re-awakens, she's unharmed – and no one believes her horrifying story. Ostracised by her colleagues, her family and her partner, she begins to wonder if she really is losing her mind.
And then she meets the next victim.
So compulsive you can't stop reading.
So chilling you won't stop talking about it.
Don't Wake Up is a dark, gripping psychological thriller with a horrifying premise and a stinging twist . . .
Why would you run scared from a happy home?
You're waiting for your beloved husband to get home from work. You're making dinner, looking forward to hearing about his day.
That's the last thing you remember.
You wake up in hospital, with no idea how you got there. They tell you that you were in an accident; you lost control of your car whilst driving in a dangerous part of town.
The police suspect you were up to no good. But your husband refuses to believe it. Your best friend isn't so sure. And even you don't know what to believe . . .
'To your knowledge, is there anything that would preclude you from serving on this jury?'
Murder wasn't the hard part. It was just the start of the game.
Joshua Kane has been preparing for this moment his whole life. He's done it before. But this is the big one.
This is the murder trial of the century. And Kane has killed to get the best seat in the house.
But there's someone on his tail. Someone who suspects that the killer isn't the man on trial.
Kane knows time is running out – he just needs to get to the conviction without being discovered
Thirteen-year-old Sharlah Nash knows that the first time her brother killed eight years ago, he did it to save their lives.
Now retired FBI profiler Pierce Quincy and his wife Rainie Conner have offered Sharlah a new life of safety. She desperately wants to believe this is her shot at happily ever after.
Then two people are murdered in their local convenience store and Sharlah's brother is identified as the killer.
Telly Ray Nash is on the hunt for Sharlah and as the death count rises it becomes clear that nothing and no-one, including Pierce and Rainie, will stop him getting to her.
Now, Sharlah has one chance to take control.
She can run for her life… or turn and face the danger right behind her.
Pupil Recommendations. (Years 10 & 11)
When I was wild, you were steady . . .
Now you are wild – what am I?
Eden McKinley knows she can't count on much in this world, but she can depend on Bonnie, her solid, steady, straight-A best friend. So it's a bit of a surprise when Bonnie runs away with a guy Eden knows nothing about five days before the start of their GCSEs. And it's the last person she would have expected.
Sworn to secrecy and bound by loyalty, only Eden knows Bonnie's location, and that's the way it has to stay. There's no way she's betraying her best friend. Not even when she's faced with police questioning, suspicious parents and her own growing doubts.
As the days pass and things begin to unravel, Eden is forced to question everything she thought she knew about the world, her best friend and herself.
Celestine North lives a perfect life. She's a model daughter and sister, she's well-liked by her classmates and teachers, and she's dating the impossibly charming Art Crevan.
But then Celestine encounters a situation in which she makes an instinctive decision. She breaks a rule and now faces life-changing repercussions. She could be imprisoned. She could be branded. She could be found FLAWED.
In this stunning novel, bestselling author Cecelia Ahern depicts a society in which perfection is paramount and mistakes are punished. And where one young woman decides to take a stand that could cost her everything.
On the frozen island of Skane, the sky speaks. Beautiful lights appear on clear nights, and their colours have meaning: Green means all is well, and the Goddess is happy. Blue means a snow storm is on the way. And then there's red. Red is rare. A warning. Seventeen years ago the sky turned red just as Osa was born, unleashing a plague that claimed the lives of hundreds of villagers, including her own mother. This time, when the night sky once again bleeds crimson, she must discover what it means before so many lives are lost again.
Sue Wallman's most spine-tingling thriller yet! Every winter, three families gather in an old house in the country to celebrate the New Year. This year, 15-year-old Leah and the other two teens discover that the house has a dark past: a deathbed confession led the police to the buried body of a teenage girl earlier in the year, who had gone missing 50 years before. As the teens investigate the morbid history, terrible things start happening around the house. And if Leah isn't careful, this New Year might be her last.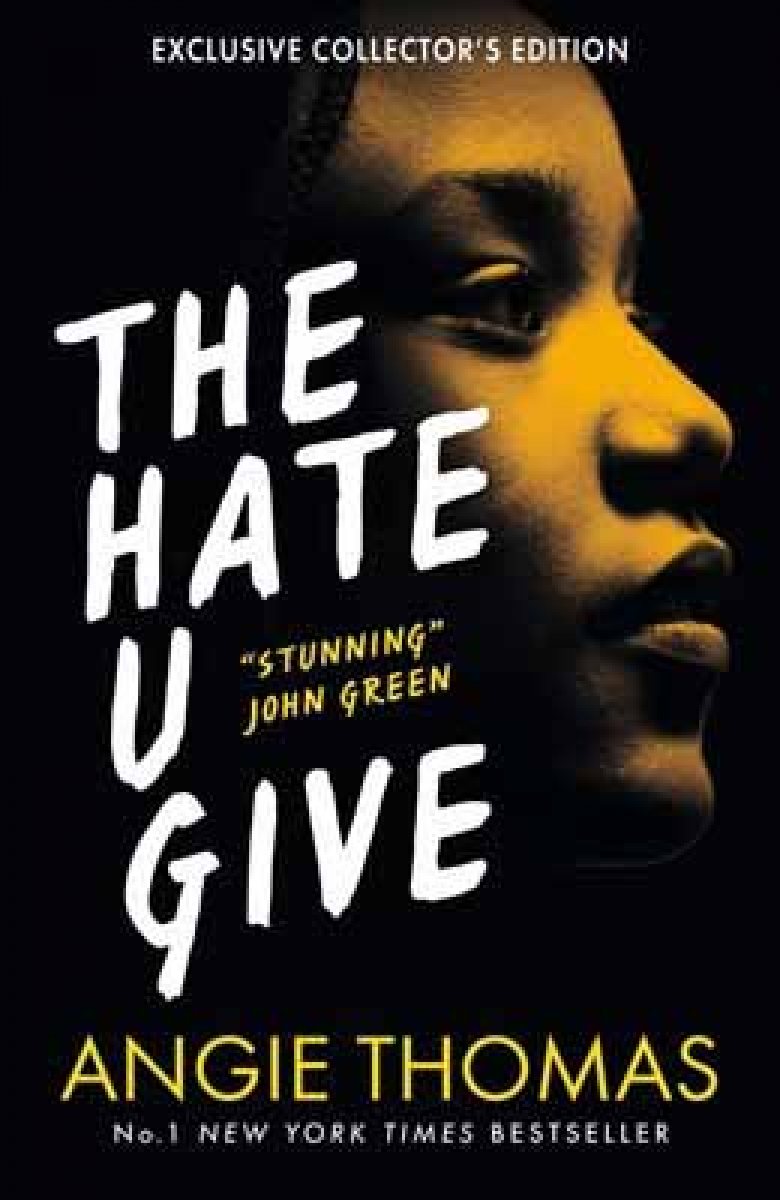 Sixteen-year-old Starr lives in two worlds: the poor neighbourhood where she was born and raised and her posh high school in the suburbs. The uneasy balance between them is shattered when Starr is the only witness to the fatal shooting of her unarmed best friend, Khalil, by a police officer. Now what Starr says could destroy her community. It could also get her killed.
Inspired by the Black Lives Matter movement, this is a powerful and gripping YA novel about one girl's struggle for justice.
All sixteen year old Drew Finch wants is to be left alone. She's not interested in spending time with her mum and stepdad and when her disruptive fifteen year old brother Mason is expelled from school for the third time and sent to a residential reform academy she's almost relieved.
Everything changes when she's followed home from school by the mysterious Dr Cobey, who claims to have a message from Mason. There is something sinister about the 'treatment' he is undergoing. The school is changing people.
Determined to help her brother, Drew must infiltrate the Academy and unearth its deepest, darkest secrets.
Recommendations. (Years 7-9)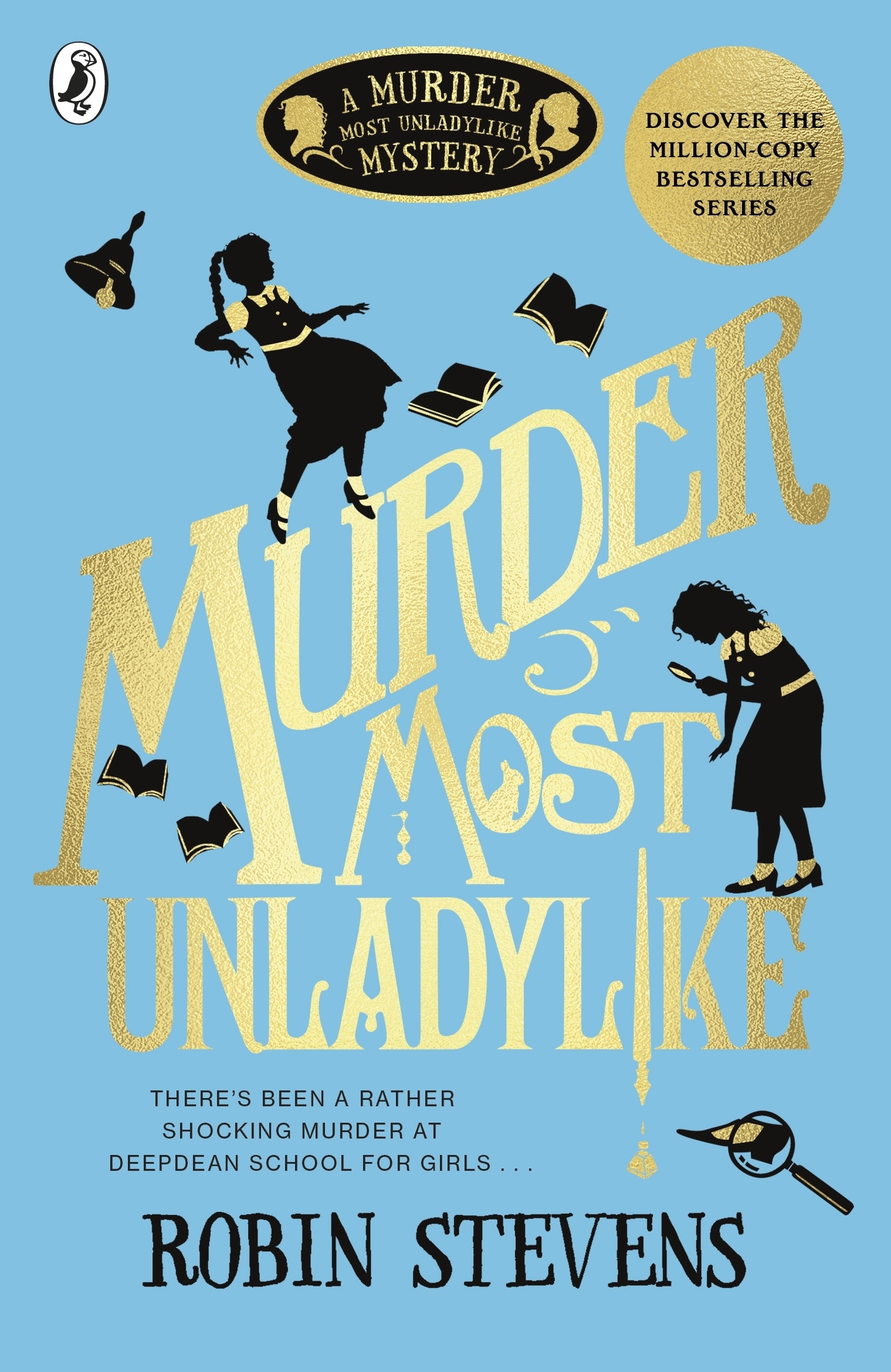 At Deapdean School for Girls, Daisy Wells and Hazel Wong have set up their own detective agency. But they are struggling to find any real crimes to investigate…
(Unless you count the case of Lavinia's missing tie. Which they don't.)
Then Hazel discovers the Science Mistress, Miss Bell, lying dead in the Gym.

To add to the mystery, when she and Daisy return five minutes later, the body has disappeared.
Now Hazel and Daisy not only have a murder to solve: they have to prove one happened in the first place.
Determined to get to the bottom of the crime before the killer strikes again Hazel and Daisy must hunt for evidence, spy on their suspects and use all the cunning and intuition they can muster.
But will they succeed? And can their friendship stand the test?
Marinka dreams of a normal life, where her house stays in one place long enough for her to make friends. But her house has chicken legs and moves on without warning.
For Marinka's grandmother is Baba Yaga, who guides spirits between this world and the next. Marinka longs to change her destiny and sets out to break free from her grandmother's footsteps, but her house has other ideas…
Ever since Lexie's mum vanished, her world hasn't stopped spinning. A new home, a new school – even a new family but Lexie never gives up hope that her mum will come back and writes her letters every day to tell her all about her new life.
There's plenty to tell – the new group of misfits she calls friends, the talent for music she never knew she had and the gorgeous boy with blue eyes and secrets to hide. But her letters remain unanswered and she's starting to feel more alone than ever.
Lexie's about to learn that sometimes you need to get lost in order to be found.
When snow shuts down Greg Heffley's middle school, his neighbourhood transforms into a wintry battlefield.
Rival groups fight over territory, build massive snow forts, and stage epic snowball fights.
And in the crosshairs are Greg and his trusty best friend, Rowley Jefferson. It's a fight for survival as Greg and Rowley navigate alliances, betrayals, and warring gangs in a neighbourhood meltdown.
When the snow clears, will Greg and Rowley emerge as heroes? Or will they even survive to see another day?
An enchanting, charming story of bravery on the ice-tipped ocean, with stunning art by Anuska Allepuz on every page. Curious, pin-bright Oona Britt dreams of setting sail with her ship's captain father for a life of excitement on the wild waves. She has read stories of a magical creature – the Nardoo – who swims through the stars at night, and stows away on whaling boat the Plucky Leopard for an adventure full of myths and marvel among the ice-caps.
Recommended reads for pupils by reading age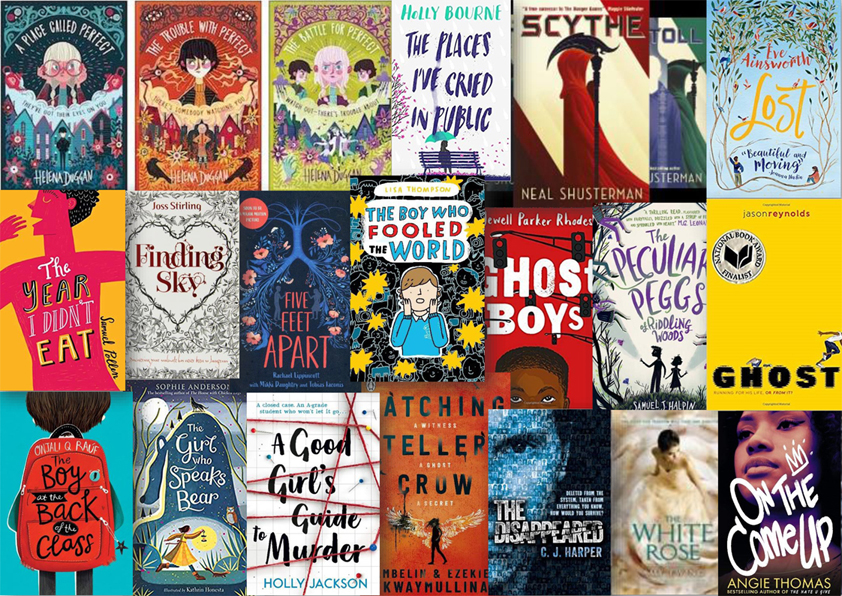 Some parents have asked for ideas to get their children reading. Please find below a link to some recommendations of engaging fiction for all secondary age pupils.
Please note that the reading age is only a guide to the reading level required to access the text. If a book says 10+ it doesn't mean that a fifteen year old wouldn't also enjoy it. All reading is beneficial, as long as it is pleasurable and not forced. Please allow your child to choose their own reading material, don't judge their choices and try reading it yourself too – you might really enjoy it!
To view recommended reads for pupils 2020, please click here.
Mental health related recommended reads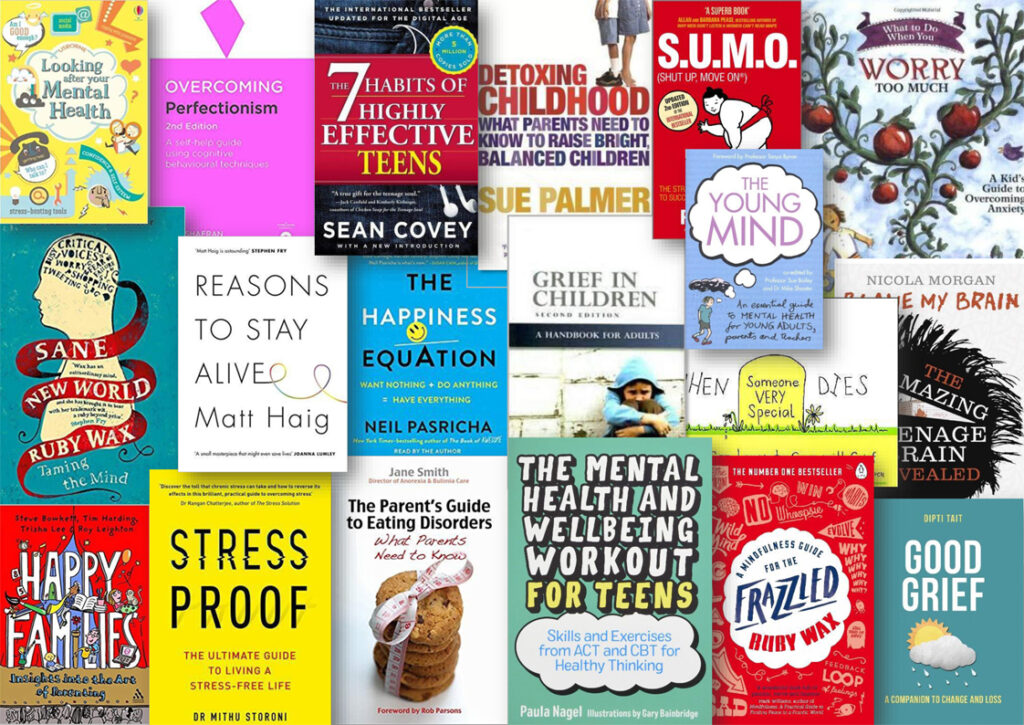 Good mental wellbeing is so important to us at St Hilda's. The library has a dedicated mental wellbeing area and stocks many books for pupils to refer to. As parents and carers we need to know how to  take care of our own mental health and how to support the mental wellbeing of those we care about. For a list of recommended reads around this topic, please click here.