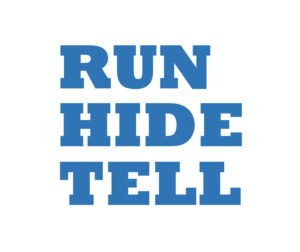 All students in St Hilda's will be undertaking the ACT for YOUTH, RUN HIDE TELL campaign during the spring term.  This campaign has been designed  to teach 11-18 year olds how to act in the unlikely event they are caught in a gun or knife attack.
Students will be taught to RUN if they are able to, HIDE if they are not, and TELL police of the threat only when it is safe to do so. They will also be advised to warn others about an on-going threat, and crucially told NOT to stop and use their mobiles phones until they are safely away from danger.
The NaCTSO website  https://www.gov.uk/government/news/act-for-youth has a useful summary.
The film that accompanies the campaign and which is used in class is available via the YouTube link.  'What to do in a weapon attack: the story of Nur,Edih and Llet'     https://www.youtube.com/watch?v=jmYmLg-jQjc
The clip has been included so you can watch it for yourself and can I suggest that you engage with the adult version of the RUN HIDE TELL message (see the sections 'RUN HIDE TELL for adults' on the government link).