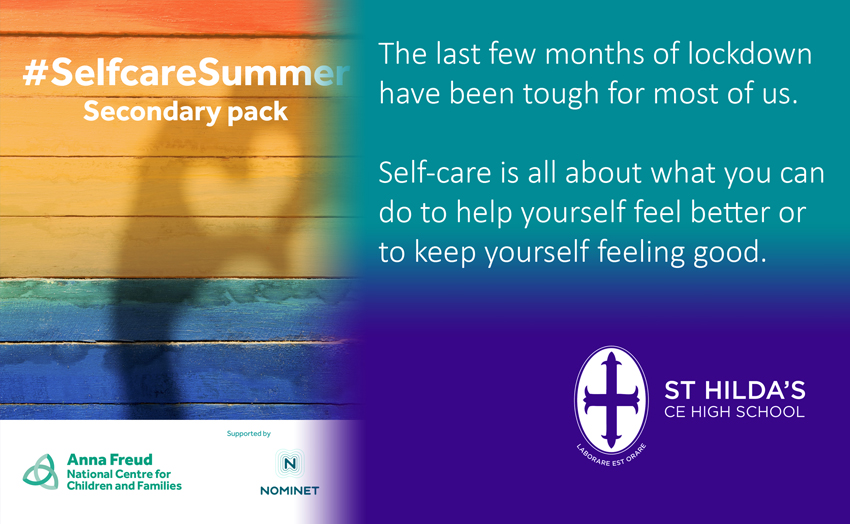 The last few months of lockdown have been tough for most of us. We haven't been able to see our friends, go about our lives in the way we would like to and have fun.
Self-care is all about what you can do to help yourself feel better or to keep yourself feeling good. It's a way that we can look after our own mental health and wellbeing.
There are over 90 self-care strategies identified within the attachment for you to try and they are suitable for all ages.
To view, please click here.