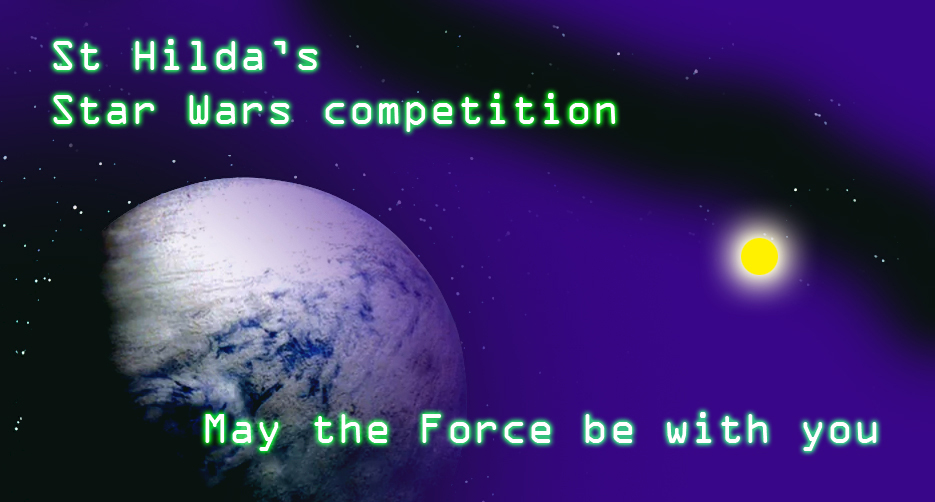 This is a competition open to all year groups that uses their imagination and prior learning of science. They must choose from a planet in the power point and complete all 7 challenges. There is a scaffolded slide attached, which pupils may use for their entry.
For the competition slide presentation, please click here.  Please ensure that, after opening this file, you save your own copy to work on and save the file under your name and form.
The deadline for entries is 15/5/20.
All entries should be placed in the Student Share (T:\~Remote Learning~\Mr Sheelan\Star Wars Entries) or emailed to Info@st-hildas.co.uk  for the attention of Mr Sheelan.
May the Force be with you.