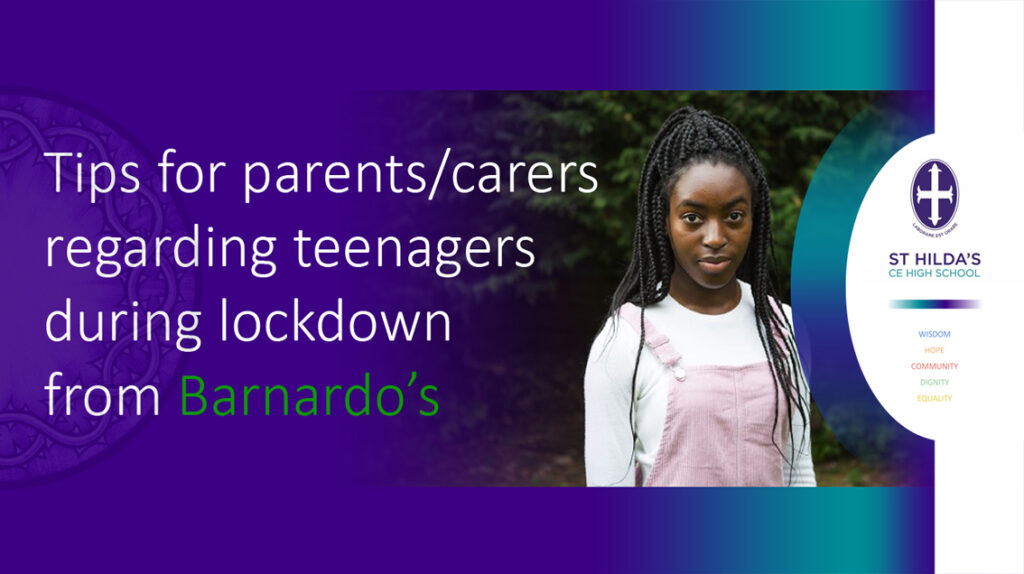 Teenage brains work differently than adult brains. Developing independence and freedom is one of the central parts of being a teenager, and at the same time they're also relying on the impulse areas of their brains rather than the decision-making areas of their brains.
The Barnardo's organisation has some useful tips and advice relating to teenagers during periods of lockdown.
To access this information, please click here.