SEND and Medical
In this section you will find information relevant to special educational needs and disabilities.
To view our latest SEND policy, please click here
For information for parents about the Local Offer at St Hilda's, please click here
IMPORTANT INFORMATION
SEND PARENT Update 5 – January 2021 – to view, please click here.
2021 Helplines for Settings and Families Flyer from Liverpool City Council – to view, please click here.
Making technology accessible at home
The document below shows how you can make your computer, mobile phone or tablet accessible during these times where we are all relying on them so much. Sometimes we may need to change the colour of the screen or have something read to us to help us. The attached document shows us how to have something typed for us.
Making technology accessible at home
There are lots of other ways that can make our devices accessible. Please view the following for more ideas on how to support yourselves at home:
Colorveil info guide
Colour-or-tint-your-screen
SEND Home Learning Support – Programmes
Immersive Reader Guide – Microsoft Word
Take care and stay safe.
Ms K. Pritchard
Assistant Head Teacher
SEND EAL LAC
Medical information
Parent Guide to Medications – to view, please click here.
Transition information
For Year 6-7 transition related information, please click here.
Welcome to our virtual tour of the school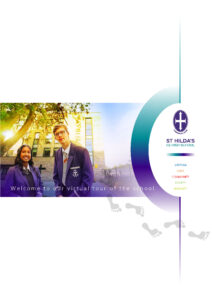 This picture booklet (see links below) is a virtual tour of St Hilda's to help you get to know your new school. We also hope that you find it interesting and useful in helping you to find your way around when you arrive. It contains pictures of different parts of the school and gives you the opportunity to write on or key-in a question about each area, if you have one. Write/key-in any questions you might have about the areas shown in the pictures within the adjoining boxes and don't forget to ask your form tutor for the answer when you start with us.
To print out the booklet and write on your questions, please click here.
Welcome to your new school – transition workbook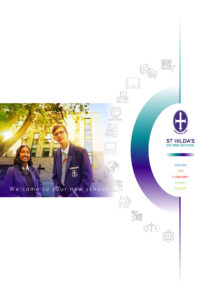 The workbook has been created so we can learn more about you. Please print out the workbook, complete it, and then bring it with you when you start at St Hilda's.
To access the workbook, please click here.
Resources
Some of our students may be starting to show some anxiety with the discussion regarding returning to school. Attached are some resources that may help to answer any questions that they may be asking. Please click on the links below:
STUDENT RESOURCE – Back to School March 2021 Social Story
STUDENT RESOURCE – Back to School Social Story
STUDENT RESOURCE – Social distancing at school
STUDENT RESOURCE – Worrying about the Coronavirus Pandemic
Back to School – A Social Story (video).
How to go back to school – Parsley Mimblewood Saves The World Again by Mike Forde
Starting Secondary School from Lynne McCann
Lynn McCann is a Specialist in ASD and has produced this short video for young people to watch to support them in their anxiety about starting a new school or returning to school.
SEND Parenting Resources
Back to school resources for parents and children
We know that for many, the thought of your child going back to school after months of being at home will be worrying. You may have concerns about what your child's school day will look like and how they will cope with any changes, or you might be worried about how your son or daughter's health and other care needs will be met while they are there and if they will be safe.For some useful resources for parents/carers and children, please click here.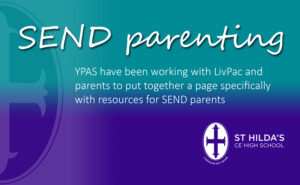 YPAS have been working with LivPac and parents to put together a page specifically with resources for SEND parents, this includes two personal blogs from parents about life during lockdown which I am certain you will find uplifting, like the first parent blog it shows how parents are coping during these times using humour, warmth, technology and embracing community for support.
The resources included in this page can be used by both parents and professionals and it has a number of different focus areas all in alphabetical order which should prove easy to use for both.
The link for the page is https://www.cultureliverpool.co.uk/send-parenting/ .
The blog covers the following areas;
Parent Blogs
Send Resources and Support
FOCUS: Bereavement resources
FOCUS: Early Years / SEND resources
FOCUS: Liverpool SEND Support Groups
FOCUS: Mental Health support
FOCUS: Preparing for Adult Life
FOCUS: Supporting families during Covid-19
FOCUS: Supporting children through Covid-19
FOCUS: Transition back to school
"SEND Toolkit" (an introduction to supporting children with additional needs in the classroom):
Supporting Students with Autism
Support
Partner Websites
Website and activity ideas
Other Useful Resources
There are two additional pages that have been developed recently which offers information, https://www.cultureliverpool.co.uk/parenting-through-covid-19/ and the second is an insight into how services are currently supporting families across the city during Covid 19, https://fsd.liverpool.gov.uk/kb5/liverpool/fsd/service.page?id=tbo-99nGg_A&familychannel=9.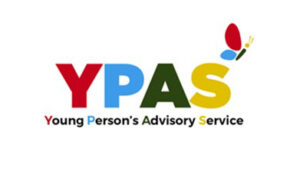 BACK TO SCHOOL
A parent/carer guide to supporting your child, yourself and your family with managing worry about going back to school.
A booklet for parents and carers to support with transition back to school. To view, please click here.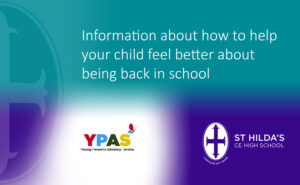 BBC Bitesize
Information on helping your child return to school from BBC Bitesize.
To view, please click here.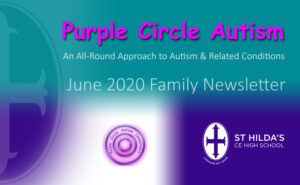 Purple Circle Autism
An All-Round Approach to Autism & Related Conditions
To view their June 2020 Family Newsletter, please click here.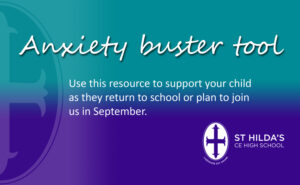 Anxiety Buster Tool!
Anxiety can affect people's ability to participate in activities, including attending health appointments, work, education and social events. Anxiety can impact anyone, and is particularly common in people with health conditions and autism.
Healthwatch Southampton worker, Rebecca Kinge, has created this anxiety buster.
Source: https://www.healthwatchsouthampton.co.uk/news/anxiety-buster-tool/
Use this resource to support your child as they return to school or plan to join us in September.
To view, please click here.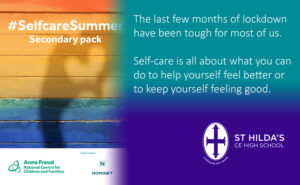 Self-care and welfare pack
The last few months of lockdown have been tough for most of us. We haven't been able to see our friends, go about our lives in the way we would like to and have fun.
Self-care is all about what you can do to help yourself feel better or to keep yourself feeling good. It's a way that we can look after our own mental health and wellbeing.
There are over 90 self-care strategies identified within the attachment for you to try and they are suitable for all ages.
To view, please click here.