Vision and Values
PLEASE NOTE THAT THE INFORMATION ON THIS PAGE IS CURRENTLY UNDER REVIEW AND WILL BE UPDATED AS SOON AS POSSBLE.
Our faith
In accordance with the Church of England, St Hilda's ethos for education is shaped by our Christian vision and one that encourages the spiritual, physical, intellectual, emotional, moral and social development of our students. As a school community, we embrace diversity and respect freedom of religion and belief, enabling all to flourish.
Our vision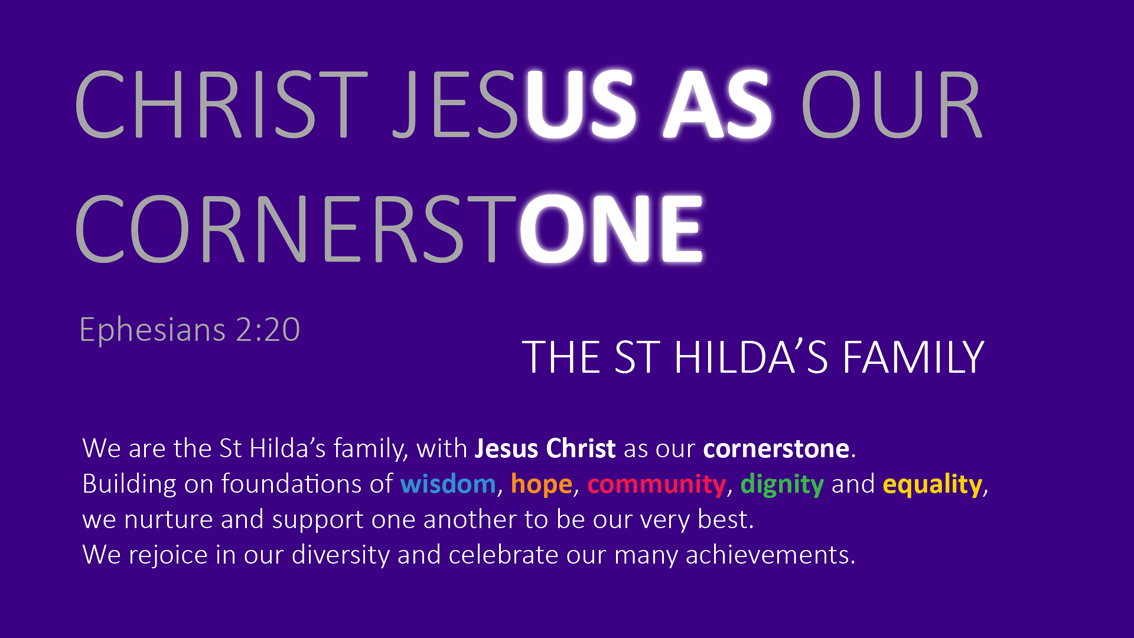 Ephesians 2:18-20 says "God is building a home. He's using us all—irrespective of how we got here—in what he is building. He used the apostles and prophets for the foundation. Now he's using you, fitting you in brick by brick, stone by stone, with Christ Jesus as the cornerstone that holds all the parts together. We see it taking shape day after day—a holy temple built by God, all of us built into it, a temple in which God is quite at home."
Our values
Our five school values: wisdom, hope, community, dignity and equality demonstrate our Christian character and are the standards by which we live out our collective vision as a school community. Each value is championed by one of our Houses and is linked to one of the wonderful charities that we support.
Our opportunities
Students and staff have daily opportunities to worship God, explore belief, and develop community spirit. Examples of this include:
Daily acts of collective worship, daily reflection opportunity, God-centred assemblies, whole school worship services, celebration of Christian festivals, Charitable community events, lunchtime faith activities.