POST 18 WEEK 2021

Monday morning we welcomed Louise Carr from the University of Liverpool. Louise delivered presentations to our year 12 students on Choosing the right course and university, Applying for Russell Group & competitive universities and Writing personal statements. Her talk was really informative and provided students with a great head start for their university applications.
On Monday afternoon, Sam Metcalfe from BeMore Apprenticeships presented to students outlining what an apprenticeship entails, the supportive network involved with apprenticeships and the access and progression available.  Sam also advertised the opportunity for students to gain one-to-one support from BeMore including telephone consulatations to discuss career paths and the different routes available as well as Advice on CVs and application forms, preparing for interviews and job searching techniques. If any students are interested in taking up this offer, to book a telephone appointment please call 0800 100 900.
---
​Tuesday morning involved a visit from the army who delivered their elite skills programme.  This involved students building team work, leadership and communication skills. All of which will look great on any university, apprenticeship or job applications!
Tuesday afternoon, Louise Carr from the University of Liverpool returned to deliver a further presentation covering student finance, student life and preparing for university.  Louise also offered an additional student finance presentation for parents which took place on Tuesday evening. The presentation was really useful and we are really grateful for all of Louise's help!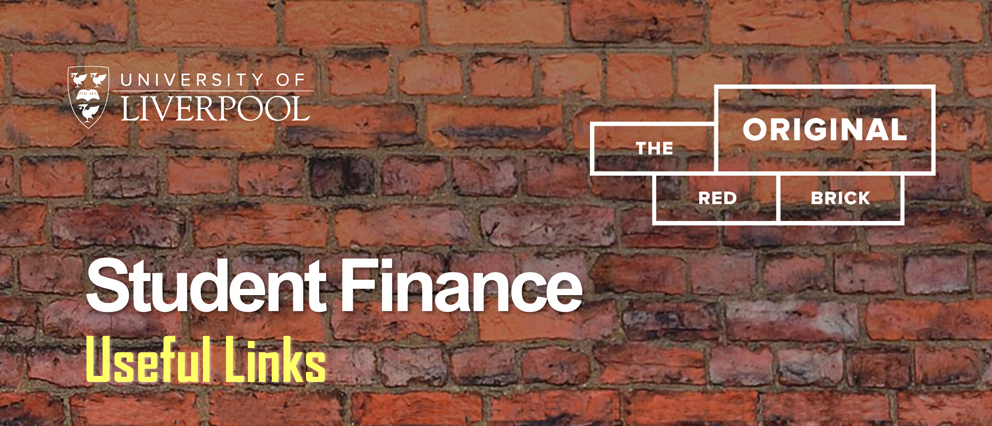 For more information regarding Student Finance – Useful Links, please click here.
---
Wednesday morning we had the pleasure of welcoming back some of our ex-students.  We had students from universities both in Merseyside: University of Liverpool, Liverpool John Moores University and Edge Hill, in addition to students at Newcastle University, the University of Nottingham and the University of Birmingham. Their courses ranged from medicine, law, languages as well as psychology and education. We also had a student who is currently undertaking a highly sought after degree apprenticeship. It was extremely insightful to hear first-hand experiences that students have had of their first year at university.
On Wednesday afternoon we had a visit from NCS. NCS discussed opportunities for students to build their confidence by engaging with their programme which equips students with skills that will again look great on any university, apprenticeship or job applications!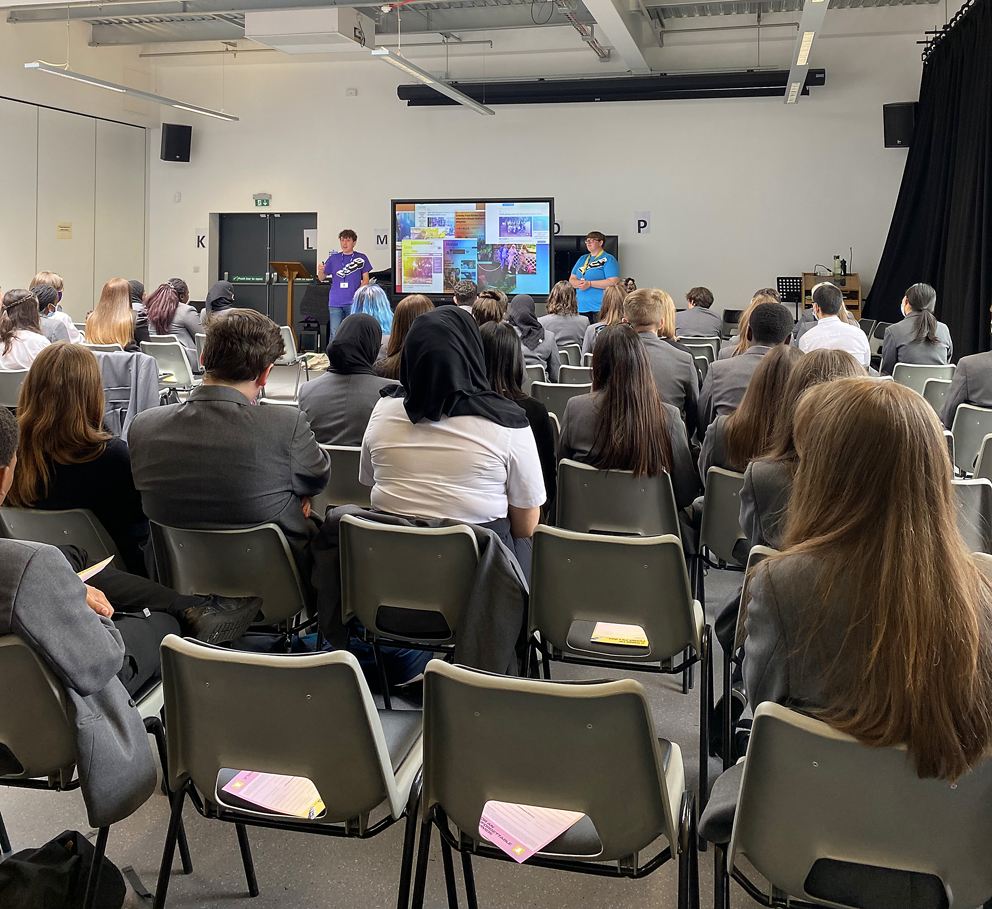 We also had representatives from Morgan Sindall – Gill Roberts and Katie Klaveness who delivered a presentation to students about opportunities within the construction industry. It was great to have two female representatives within such a heavily male dominated industry! Gill demonstrated the various roles within the construction industry which we are often not aware of and revealed the progression routes available within their business. Katie is an ex-student of St Hilda's and is currently undertaking a degree apprenticeship through Morgan Sindall. Katie shared with students how the role she is employed in at the moment, she didn't even know existed prior to her starting at the company! And, that by perseverance and consistently grabbing every opportunity presented to her she was able to progress in the way she has, having obtained some brilliant experience so far in her journey!
---
Friday morning involved a visit from Chris Lyon representing Manchester Metropolitan University.  Chris talked students through degree apprenticeships. Manchester Metropolitan University have over 400 providers of degree apprenticeships such as Astra Zeneca, Amazon and the BBC.  Chris reassured students that obtaining a degree apprenticeship is a competitive and rigorous process, and that students should be resilient if they are not successful the first time around and try again!  Chris also covered advice for CVs, covering letters and talked through interview techniques with practice example interview questions.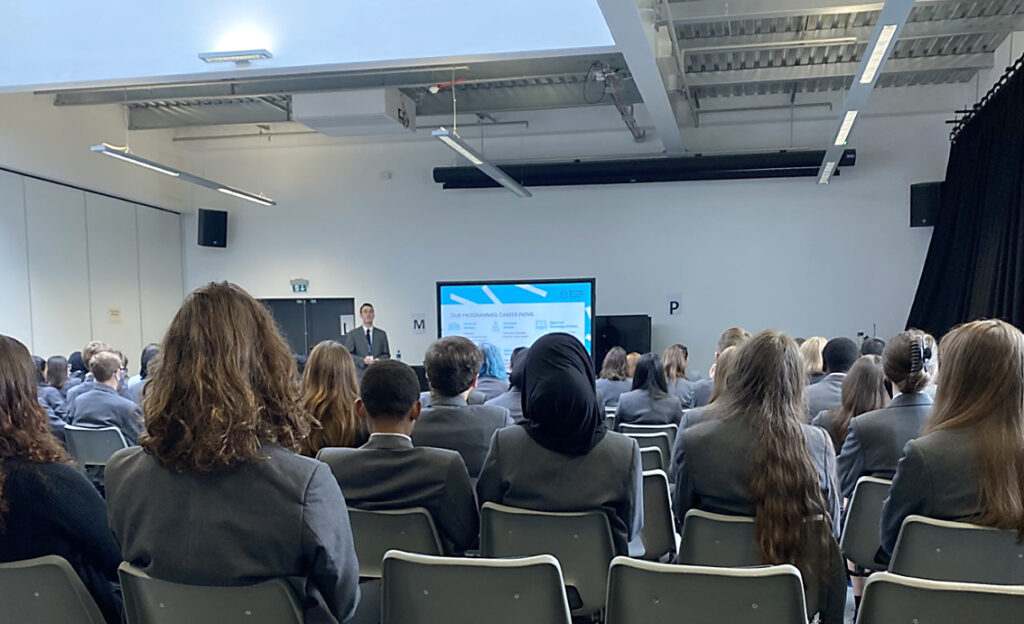 On Friday we also had Dawn from Merseyside Police. Dawn spoke of opportunities within the force both for police officers and police staff, explaining the difference between the two. Dawn also discussed entry routes into the force and progression opportunities, including degree apprenticeships.