School Parliament
St Hilda's School Parliament comprises 2 representatives from each tutor group. Each house group meet with year 11 leaders on a regular basis to discuss year issues before the house take those issues to the full School Parliament. Mr Martin organises the parliament and meets with them to identify key issues, which will then be taken to Mrs Code for further discussion.
Determining charities for the school to support is one of the tasks which the School Parliament undertakes. This year the students decided on the following charities:
Aspinall – Zoe's Place https://www.zoes-place.org.uk/
Brodie – Elpitha Hope UK https://en-gb.facebook.com/elpithahopeuk/
Roscoe – World Vision https://www.worldvision.org.uk/
Walker – Anthony Walker Foundation https://anthonywalkerfoundation.com/
Wilkinson – South Liverpool Foodbank https://southliverpool.foodbank.org.uk/
Please note that fundraising events have been limited this year in school due to Covid-19, but will return as lockdown restrictions ease.
House Parliament Structure – leadership flow diagram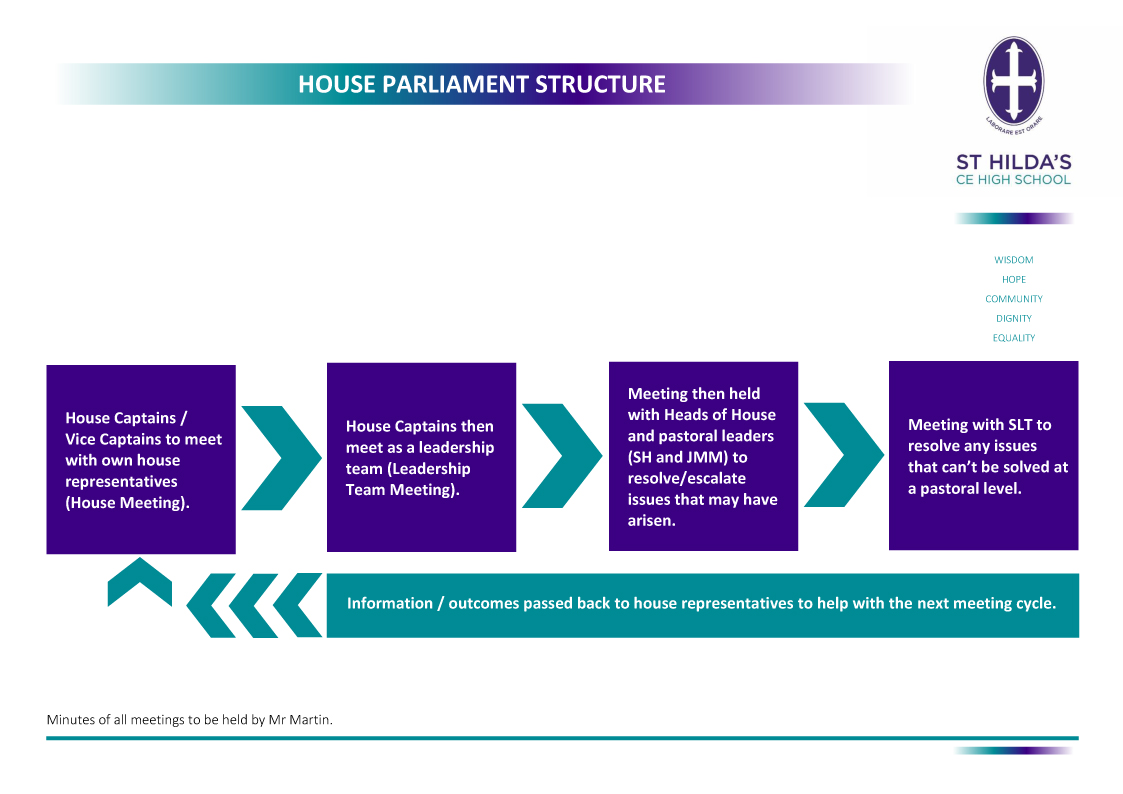 To view as a PDF, please click here.