Guided Options 2023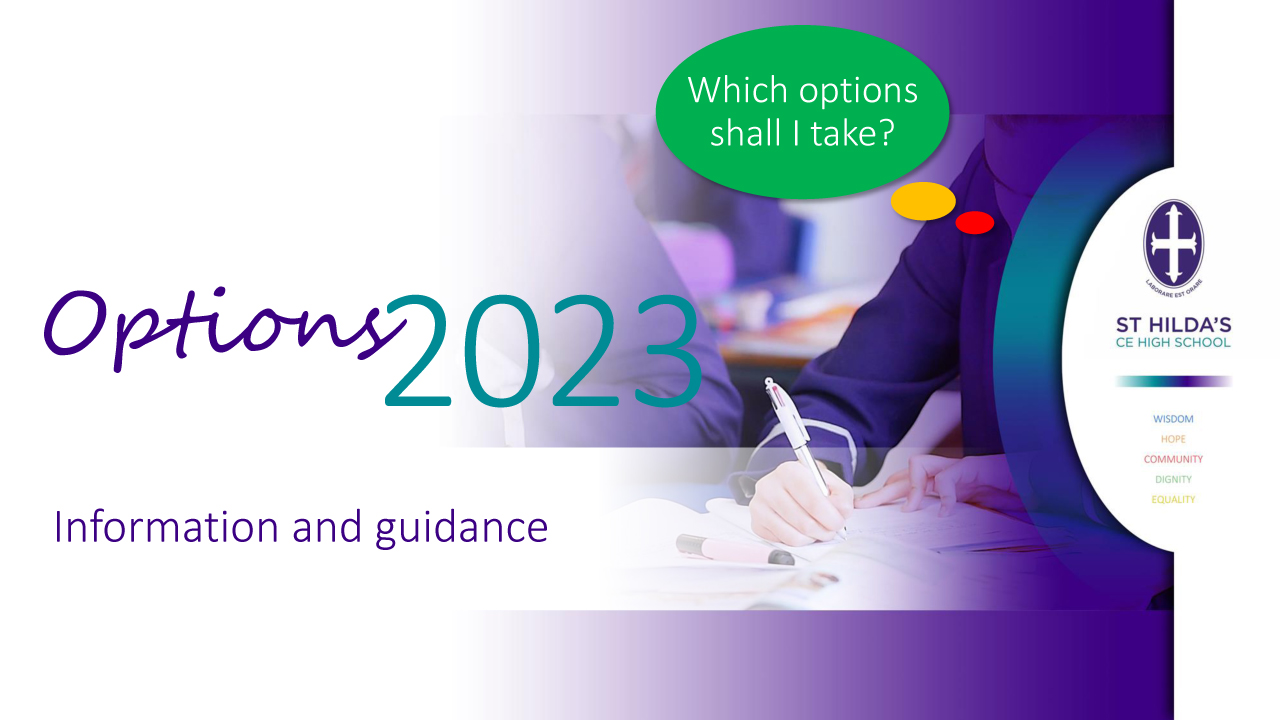 This is a very exciting time for our year 9 students as they start the process of deciding the subjects they want to study for their GCSE options. We are confident that every student at St Hilda's has the opportunity to study a broad and balanced curriculum which is tailored to students' abilities, interests, talents and needs.  You will find information and guidance here about the options process, the courses that will be available next year and the support our students will receive to help them make the right choices.
OPTIONS EVENING 2 March 2023 – PowerPoint presentation
To view the PDF, please click here.
Subject presentations
Please click on the subject picture links below to view.
Options information booklet
YEAR 9 GUIDED OPTIONS 2023 - A4 BOOKLET

To view and access this booklet as a PDF, please click here.