Welcome to the Library!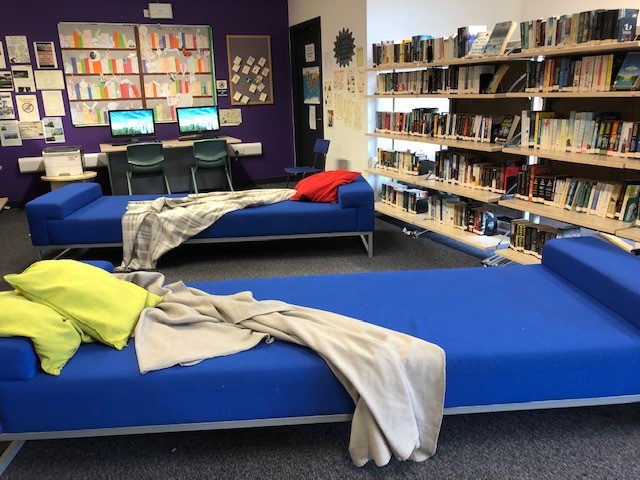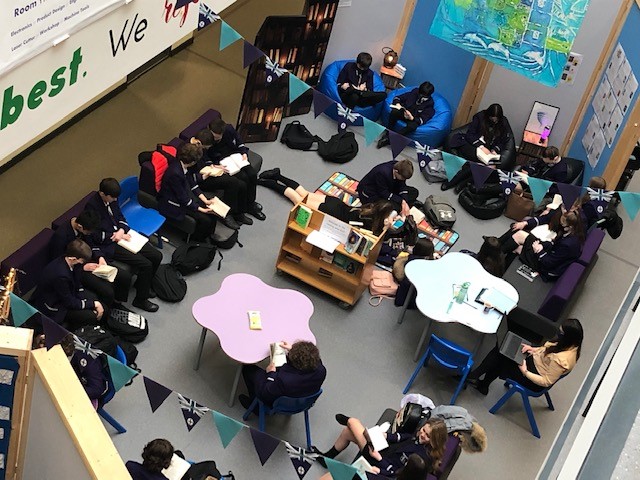 The library at St Hilda's is at the heart of the school. The Librarian, Mrs Hale, has been at St Hilda's since 2010 and is constantly striving to instill a love of books in all pupils through activities, workshops, competitions and displays. The library has a calm, relaxing atmosphere and is a place where pupils can come at break, lunch or after school to read or study. There is a huge range of fiction, to suit all tastes, a large selection of non-fiction and reference books and even DVD rental. The library is always busy – it's an ideal place to get together with friends to study.
Book Club
The library runs three book clubs each year. One for lower school (Years 7-8) , one for middle school (years 9 & 11) and one for Upper School (for 6th form and staff) There is one meeting each half term, meaning that we read a total of six books each year. The books are chosen based on their content, in the hope that this will generate meaningful discussions. We try to encourage pupils and staff to read books that they may never otherwise have picked up. All opinions are valid and everyone has a chance to talk. The books are rated with a score out of 20, these scores are then averaged out to give us a winning book. The list of books we are reading this year is available from the library.
Competitions
We are constantly striving to get as many pupils involved in the library as possible and try to run events, workshops and competitions as often as we can. We continue to be successful in external writing competitions, information on all of these can be found in the literacy section of the school website.
Homework Club
The library is open until 4.00pm every day except Friday (when there is no after school provision). Pupils from all year groups are welcome to use the library after school to read, research, complete homework or study in groups. The Librarian is on hand to give assistance and advice or recommend resources. There is no need to sign up in advance and there is no minimum or maximum time you need to stay (we just ask you to sign in and out for health and safety reasons). Anyone can come to Homework Club, on a regular basis or as a one off if you have homework to finish or need to wait to be collected. Everything about homework club is flexible and informal to allow pupils variation in their studies.
Recommended reads for pupils by reading age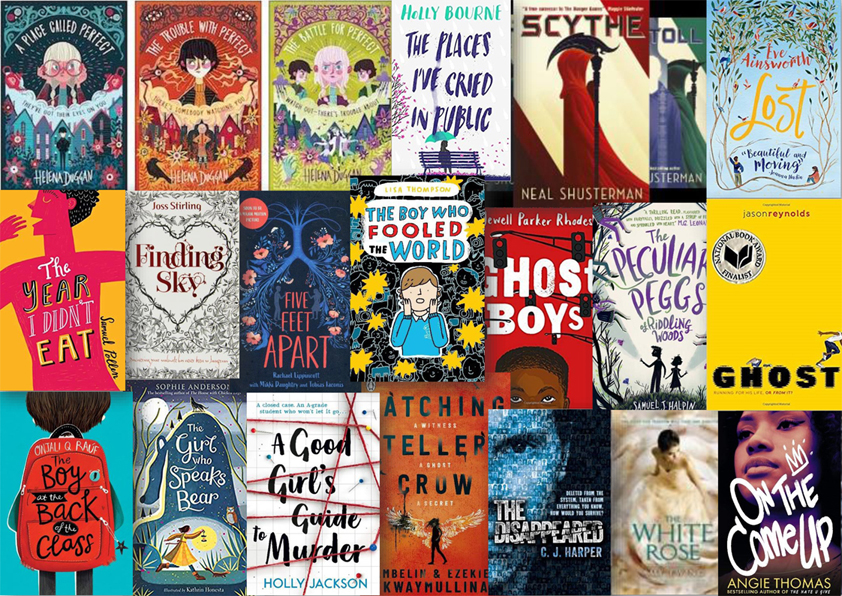 Some parents have asked for ideas to get their children reading. Please find below a link to some recommendations of engaging fiction for all secondary age pupils.
Please note that the reading age is only a guide to the reading level required to access the text. If a book says 10+ it doesn't mean that a fifteen year old wouldn't also enjoy it. All reading is beneficial, as long as it is pleasurable and not forced. Please allow your child to choose their own reading material, don't judge their choices and try reading it yourself too – you might really enjoy it!
To view recommended reads for pupils 2021, please click the links below:
Recommended reads 2021 Years 7-8