Uniform and Appearance
Our uniform supplier will be able to advise parents with regards to uniform availability and samples are available in store for sizing. Parents/carers can order with the stockist directly. It is advisable to visit the St Mary's Road shop as they will be holding the samples. The London Road shop may not hold any samples for newer items.
St Hilda's expects high standards of its pupils and uniform and appearance are no exception.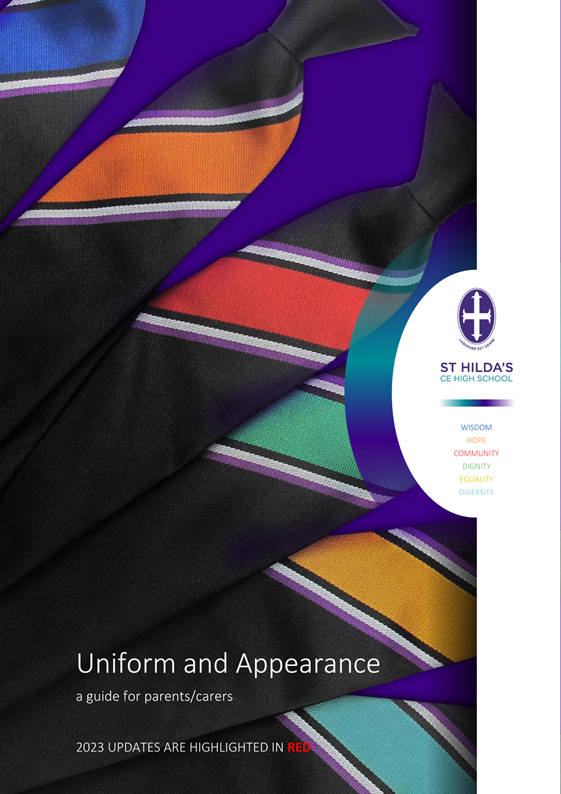 To access this document as a PDF, please click here.
Trutex at AMJ, London Road and Liverpool Schoolwear, St. Mary's Road/Aigburth Road are the only two outfitters appointed by St Hilda's, but are completely separate companies. You will not be able to order from one shop, then collect or swap from the other. See below for ordering information and size guides.
298 St. Mary's Road Cressington Liverpool L19 0NQ
Click here for size guides and ordering information
48-50 London Road, Liverpool L3 5NF
For size guides and ordering information, please visit the shop.
---
A tour of your new school and grounds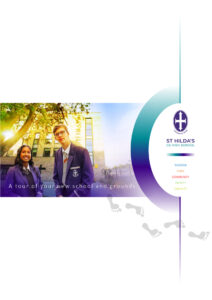 This picture booklet provides a picture tour of St Hilda's to help you get to know your new school. It contains pictures of different parts of the school and gives you the opportunity to write on or key-in a question about each area, if you have one.  You will receive a copy of this booklet at the induction day.
Welcome to your new school – transition workbook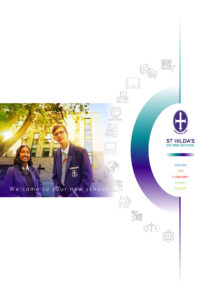 This workbook has been created so we can learn more about you. You will receive a copy of this booklet at the induction day.
---
Pastoral Team
Special Educational Needs and Disability (SEND) Team
Lisa Franks – Executive SENDco
Kate Henners – Associate SENDco
Jennifer Jones – Assistant SENDco
Cheryl Dadswell – SEND Base Provision Lead and Teacher of Maths
Claire Fowler – KS2/KS3 Teacher
Karen Pitts – ASD H.L.T.A
Caroline O'Neill – ASD H.L.T.A
Andy Lee – H.L.T.A and ITT Teacher of P.E/R.E
Valentina Statie – Teaching Assistant
Fiona Campbell – Teaching Assistant
Rachel Harker – Teaching Assistant
Jo Mason – Teaching Assistant
Julie Hogarth – Teaching Assistant
Rivka Jarrett – Teaching Assistant
Jo Baxter – Send Administrator
Cheryl Maguire – Medical Officer
---
Information for parents/carers
Synergy
At St Hilda's we use a system called Synergy.  Synergy covers all areas of school life from attendance, student information, parental communication, behaviour management through to its own unique integrated Learning Environment. For more information, please click here.
The Synergy APP is now available and can be downloaded using the links below. Please note, access to the APP and also the modules and features is managed by school.
Please note that you will be able to download the Synergy APP however you will not be able to register until we send you your log in details.
Your log in details will be sent once your child has started at St Hilda's in September.
https://apps.apple.com/us/app/synergy-parent/id6443446211
---
Parent Pay
St Hilda's operates a cashless payment system in school.
On arrival at St Hilda's your child will be issued with a plastic swipe card which will be used for a number of services in school. The card will be used as an identity card and to print, to access library resources and to purchase food from the school canteen. Students will also be able to use the biometrics system to purchase food. Each student will be issued with an individual card which will include their photograph.
St Hilda's is completely cashless. This means that all school trips, books and catering in school must be paid for online, via the cashless payment system, ParentPay. You will receive a letter to activate your parent pay account before your child starts school in September. There are many advantages to using this system which are outlined in the ParentPay information sheet overleaf and on its website – www.parentpay.com
An amount of £2.20 per day is credited automatically to the account of students who are entitled to free school meals.
To find out more, or activate your login to Parent Pay please click here.
---
School bus
For more information, please click here.
---
Term dates
2023-2024
To download and print, please click here.
---
Policies
For all of our policies please click here.
---
Vaccinations
Information from NHS Mersey Care – Welcome to High School Vaccinations due in Year 8 and Year 9 – to view please click here.
---
Support

YPAS will be holding a Virtual Coffee Morning for primary school parents and carers who are worried about their child transitioning to secondary school.  Please check the YPAS website for updates. https://ypas.org.uk/
Please also find a link to the Mental Health, Wellbeing and Safeguarding support section of our website: https://www.st-hildas.co.uk/mental-health-support/