Year 6 to 7 Transition – September 2022
---
Dear Parent/Carer
Year 7 Induction Day: Friday 8th July 2022
We are looking forward to meeting your child on our New Year 7 Induction Day on Friday 8th July 2022.
The purpose of the day is to formally welcome your child to St Hilda's and to ease their transition into Year 7 in September.  During the day, your child will have the opportunity to meet with their form tutor and key staff and generally familiarise themselves more fully with the school.
Year 7 students should arrive at St Hilda's at 8.45am. Students should be dropped off at the student entrance at the front of the school on Croxteth Drive.
Students need to be collected from school at 3.00pm. Collection is also from the student entrance on Croxteth Drive.
Students are asked to wear their primary school uniform and, ideally, should bring a packed lunch and a water bottle. Break time snacks will be provided. Students should also bring a school bag as they will be provided with some resources to take away.
Year 7 induction day – parental/carer information evening: Thursday 30th June 2022 (6.30-8.30pm)
We also hold a parents/carers meeting to support parents with issues/worries about transition.
We realise worries about transition to secondary school have multiplied in recent years due to the impact of the pandemic. We will share lots of important information with parents/carers at this meeting. It is also a chance to meet your child's new form tutor and some of the key staff in school.
The following staff will be participating:
Mrs Code (Headteacher) and the Senior Leadership Team
Form tutors
Pastoral staff (including house teams)
Our SEND department are working hard behind the scenes to look after our students with SEND issues. Miss Millward and the team have been in touch with many parents/carers to arrange additional transition meetings/support for some of our students.
---
Uniform and other information
This page will be updated from this point onwards (27/5/2022) with essential information related to year 7 transition.
For specific information relating to uniform requirements and how to order, please see the Uniform and Appearance section at the foot of this page.
At present we are making some changes to our uniform. With budget in mind our uniform supplier has sourced a new blazer. The new blazer is cheaper than the old one.  There are also some tweaks to the PE kit.
Our uniform supplier will be able to advise parents with regards to uniform availability. We expect new items to be available in June. Samples are available in store for sizing. Parents/carers can order with the stockist directly. It is advisable to visit the St Mary's Road shop as they will be holding the samples. The London Road shop may not hold any samples for newer items.
I realise some parents/carers are keen to purchase uniform early to avoid a late rush. At this point in time it may be advisable to wait until June. We will advise parents once items such as the new school blazer is in stock.
The official stockists for St Hilda's are:
Trutex @ Liverpool Schoolwear
298 St. Mary's Road
Liverpool
L19 0NQ
0151 345 3797
Trutex @ AMJ Schoolwear
48/50 London Road
Liverpool
L3 5NF
0151 709 7009
One final point to mention is year 7 students will be starting school on Tuesday September 6th 2022. The school building will open at 8.00am on this date (breakfast can be purchased from our canteen). Students must be on site by 8.30am.
Yours faithfully,
Mr J. Martin
(transition coordinator)
---
TASTER LESSONS – 2022
We have planned a series of taster lessons for our year 6 students to try at home before they come into school for their induction day on 8th July 2022.  Links to Youtube have been added below. Please encourage your child to try these activities / tasters.
Links to Youtube:
Geography:   https://youtu.be/HYKWBftKHyc   Related document: School yard OS map orientation activities
Maths:    https://youtu.be/8lrCpuLokVg
English:   https://youtu.be/zR_rI-0a4Xk
RE:   https://youtu.be/razqFCeMngI
Art:   https://youtu.be/QRQNKRZ1Js8   and   https://youtu.be/npiX_xCxsWM
History:   https://youtu.be/7ah7kc2lEz0
Science:   https://youtu.be/yhllvFT_vfU
Music:   https://youtu.be/CIbDCg9uxtE
Languages:   https://youtu.be/tHP_8PzeQiY
PE:   https://youtu.be/cvChXDw9XX4
---
Welcome to our virtual tour of the school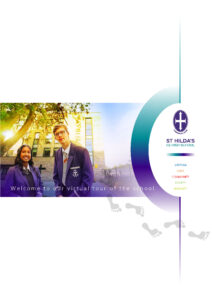 This picture booklet (see links below) is a virtual tour of St Hilda's to help you get to know your new school. We also hope that you find it interesting and useful in helping you to find your way around when you arrive. It contains pictures of different parts of the school and gives you the opportunity to write on or key-in a question about each area, if you have one.  You will receive a copy of this booklet at the induction day.
To access the workbook, please click here.
Welcome to your new school – transition workbook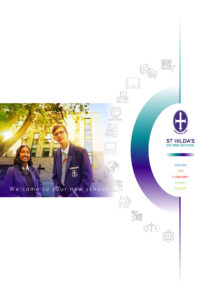 The workbook has been created so we can learn more about you. You will receive a copy of this booklet at the induction day.
To access the workbook, please click here.
---
Pastoral Team
Special Educational Needs and Disability (SEND) Team
---
SEND related information
For information regarding the above, please click here.
---
Term dates
For term dates, see below:
2022-2023 School Holidays Calendar - 5a

To download and print, please click here.
---
Policies
For all of our policies please click here.
For copies of any of the following documents please click on the relevant document:
Parent portal
Parent Pay  (Please note that the biometrics system is suspended at present due to the current public health situation).
Sample timetable
School bus – route 2018 onwards  (Subject to any restrictions imposed due to public health situation).
School rules
Student planners and homework  (Subject to change).
The School day  (Subject to change).
Digital images agreement
ICT Acceptable use agreement – Parents
ICT Acceptable use agreement – Students
Privacy notice 2018 onwards
Behaviour for Learning
Student Rewards
---
Uniform and Appearance
St. Hilda's expects high standards of its pupils and uniform and appearance are no exception.
SCHOOL UNIFORM - A GUIDE - UPDATE 28-6-22

To access this document as a PDF, please click here.
Trutex at AMJ, London Road and Trutex at Liverpool Schoolwear, St. Mary's Road/Aigburth Road are the only two outfitters appointed by St. Hilda's, but are completely separate companies. You will not be able to order from one shop, then collect or swap from the other. See below for ordering information and size guides.
298 St. Mary's Road Cressington Liverpool L19 0NQ
Click here for size guides and ordering information
---
SUPPORT
YPAS Virtual Coffee Morning for primary school parents & carers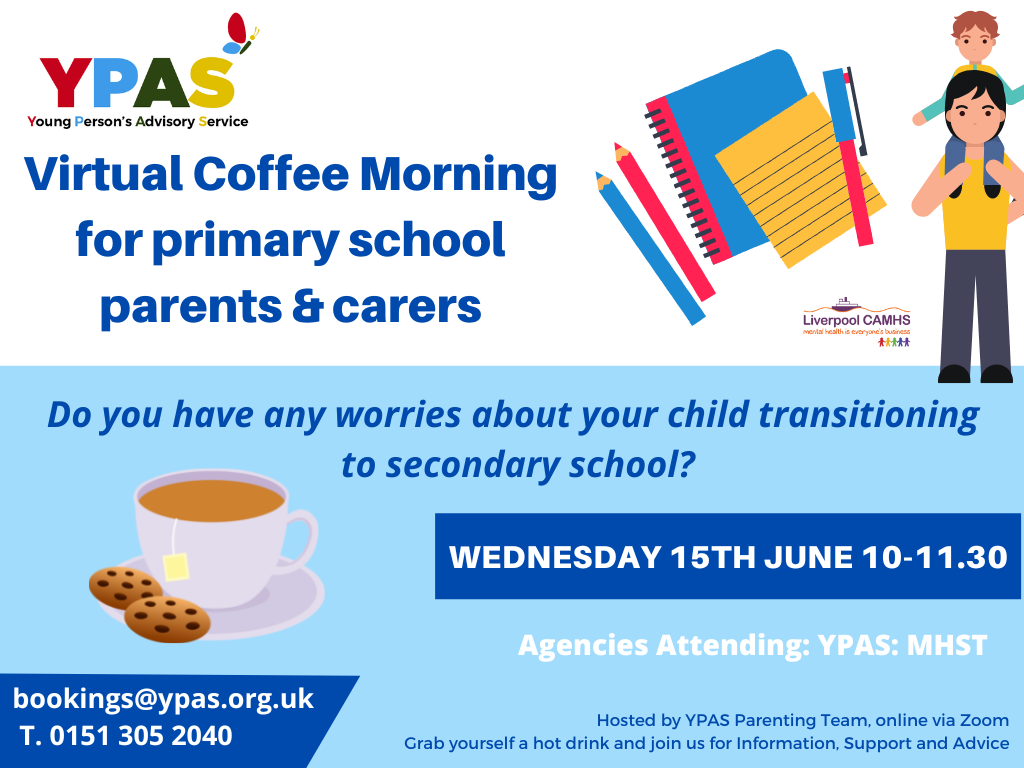 Wednesday 15th June 10am-11.30am
Do you have any worries about your child transitioning to secondary school?
Hosted by YPAS Parenting Team, online via Zoom Grab yourself a hot drink and join us for Information, Support and Advice.
You can book onto this free event through the following link: https://www.eventbrite.co.uk/e/358401136447
Email:bookings@ypas.org.uk
Phone: 0151 305 2040
---
STOP PRESS!
The finishing touches – can you help?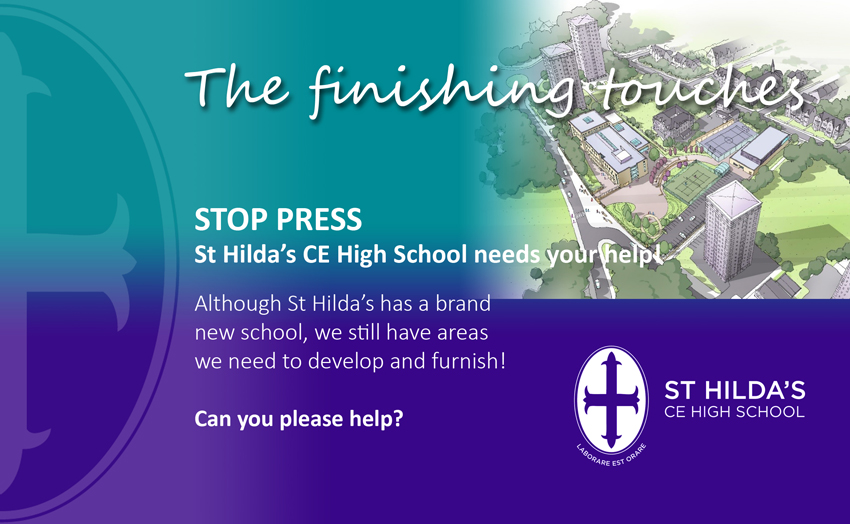 Although St Hilda's has a brand new school, we still have areas we need to develop and furnish!
Whilst we have got fantastic new facilities, the building budget was not enough to cover a lot of 'finishing touches' such as:
Outdoor seating in the courtyard, along the paths and near the entrance to the playground.
A cover outside the Library to extend our outside space and protect against the weather.
Equipment for the Sports Hall.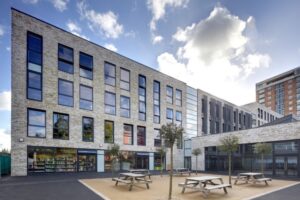 St Hilda's needs your help because…
We have no source of income from any foundation, so the Governors rely on donations from parents to fulfil their legal obligations in maintaining a safe working environment with extra-curricular opportunities for students and to help fund new projects.
For more information, please click here.