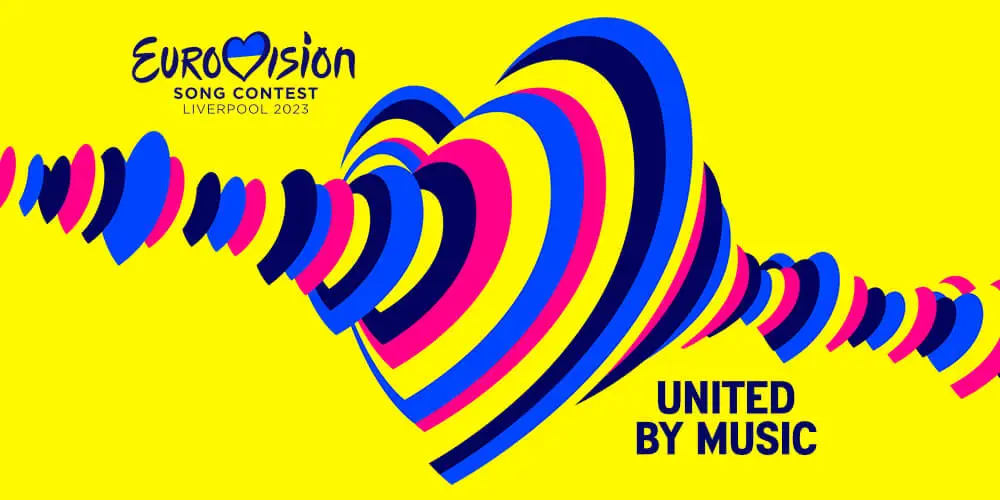 Heute war eine Eurovisionsfeier in der Schule. Dieses Jahr ist Eurovision in Liverpool und ich freue mich so sehr auf das Finale!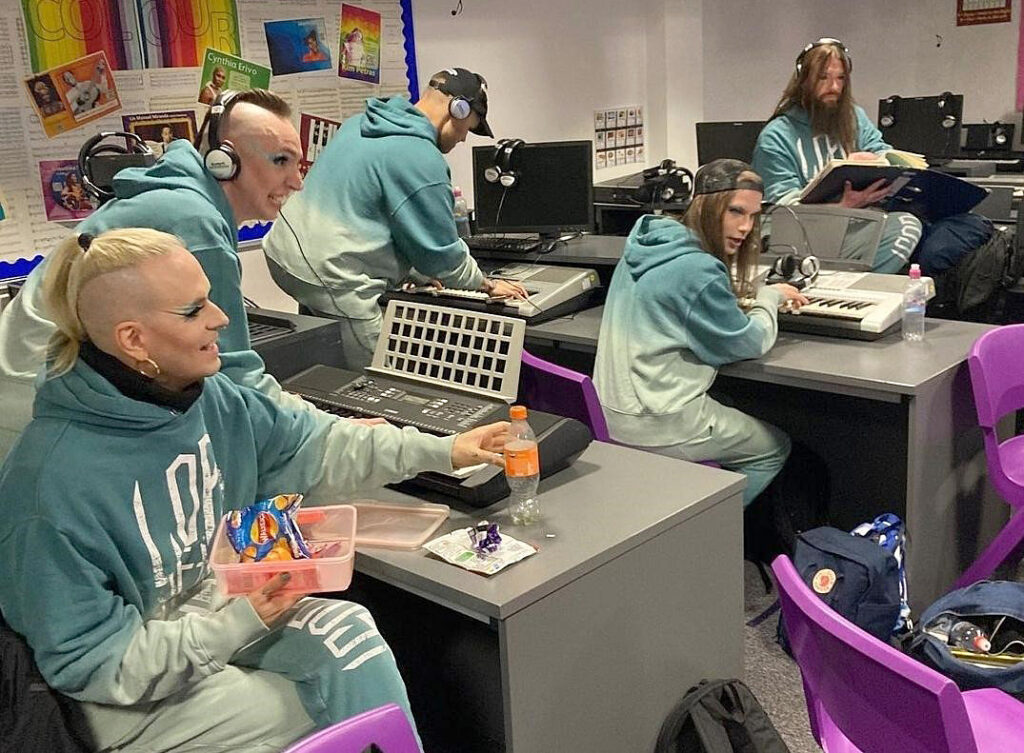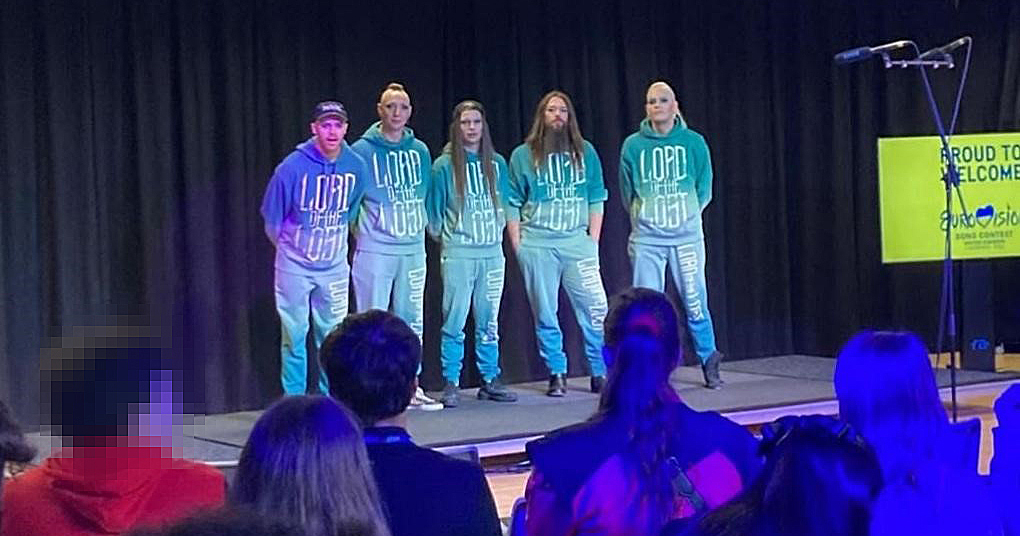 Die Band, Lord of the Lost, kam in unsere Schule und sie haben mit uns eine Frage- und Antwort-Sitzung gemacht. Ich war zuerst, um meine Fragen zu stellen. Ich war ein bisschen nervös, aber es war ein tolles Ereignis. Ich sagte ,,Warum singen Sie auf Englisch als auf Deutsch?" und sie waren super nett und sagten ,,Das ist eine interessante Frage, Samantha. Ich denke, dass Englisch besser als Deutsch klingt und es ist schöner, Englisch zu singen, weil Deutsch ein bisschen hart klingend ist."
Die Band war so nett und ich war so dankbar, dass meine Frage ehrlich beantwortet wurde. Meine Freunde haben eine andere Frage gestellt und einmal war ,,Mit wem würden Sie gerne zusammenarbeiten und warum?". Es gibt 5 Bandmitglieder: Chris, Pi, Gared, Nik und Klaas. Gared sagte ,,Ich möchte mit Käärijä zusammenarbeiten, weil Cha Cha Cha ein fantastisches Lied ist und wir haben einen Coversong von Cha Cha Cha gemacht."
Eine andere Frage war ,,Was ist dein Lieblingslied von Eurovision?". Chris war in der Atempause, aber er liebt das Lied von Israel – Unicorn. Garad liebt Cha Cha Cha von Finnland und Pi liebt das Lied von Schweden – Tattoo. Lord of the Lost lieben Liverpool, weil es wie Hamburg ist und die Hafen sind die gleichen wie Hamburg, das ist nett.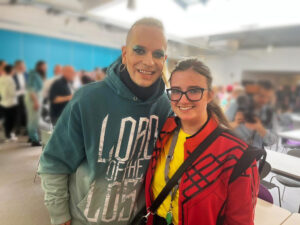 Nach der Frage- und Antwort-Sitzung haben Lord of the Lost ihr Lied für Eurovision, 'Blood and Glitter' gesungen und es war atemberaubend. Sie haben auch 'I Wrote A Song' von Mae Muller gesungen und das war wirklich toll.
Danach habe ich Pi, Garad, Nik, Chris und Klaas kennengelernt und ich habe ihr Autogramm bekommen. Ich habe ein Foto mit Chris gemacht und er war super nett! Es war ein Traum! Dieses Foto wird hoffentlich signiert, wenn ich auf ein Lord of the Lost Konzert gehe!
Heute war das Beste und ich kann den Fremdsprachenlehrerinnen nicht genug danken! Es war eine einmalige Erfahrung und die Bandmitglieder schüttelten mir die Hand, als sie gingen!!!
By Samantha R.