PE & Sport
Please view our curriculum plans, please click the following:
Year 7      Year 8      Year 9      Year 10      Year 11      Year 12      Year 13
To view the PE & Sport Department Feedback Policy, please click here.
---

Intent
Through PE at St Hilda's, we aim to inspire, promote and allow students to gain:
Enjoyment of physical activity and exercise
Lifelong physical activity and healthy lifestyles
Perseverance to strive for personal excellence, to succeed and excel
The importance of fair play, honest competition and good sporting behaviour
Improved application and understanding of health and fitness and its benefits
Competence in developing future employment skills
Improved skill sets in sports and activities that students enjoy
A starting point and to be enthused by the opportunity of having a career within sport, fitness or health
Inspiration to study further at higher levels of education
Welcome to the curriculum page for physical education.  This page contains information about the activities and roles available to pupils from year seven through to year thirteen.  We offer a wide and varied curriculum which encourages participation for all pupils regardless of their level of skill and fitness.  We also run a busy extra-curricular timetable and take part in all the School Games competitions run by the Liverpool Schools Sports Partnership alongside traditional competitions such as English Schools and the Liverpool Schools league competitions.
Key stage 3
Students have the opportunity to learn up to twenty five different sports.  The curriculum is directed at this age and pupils will participate in two different activities for one half term block. 
Year Ten and Year Eleven Core PE
Pupils can choose a specific sport from a wide range of activities including traditional sports such as netball, football or tennis and new activities such as ultimate frisbee, handball and dodgeball.
Academic Curriculum
Pupils have the opportunity to study GCSE physical education (AQA specification) in years nine, ten and eleven.  They can specialise in their chosen areas for practical assessments such as dance, games or fitness.
Pupils have the opportunity to study BTEC Sport (Edexcel specification) in year 12 and 13.  Students can specialise in one or two sports for their practical assessment.
Other information
For the KS3 reflection sheet, please click here.
For the KS3 Assessment sheet, please click here.
PE LEARNING JOURNEY – ML – ARTWORK 2

---

---
Extracurricular PE activities

We continue to organise fixtures with other schools. For your son or daughter to be selected to represent the school they need to attend clubs on a regular basis. Students will be told if they have been selected to represent the school and be responsible for telling parents/guardians the information regarding the fixture. Information will generally include; date and location of the fixture, approximate time of return to school (students can be picked up from the fixture if needed or is easier) and any equipment they need. As we often have many fixtures each week across multiple year groups, it is not possible for us to send a letter out for every fixture. Letters will only be given out for fixtures that occur during the school day and will require the return of a reply slip.
To assist with notification of fixtures, each week parents/carers will be sent information about the fixtures for that week via Synergy. This information will no longer be published on this webpage.
We as a department aim to provide as much notice as possible to the students for a fixture.
---
To view the Physical Education extracurricular timetable for January – February (half-term) 2023, please click here.
---
PE kit Requirements
Please refer to the Uniform and Appearance Guide below.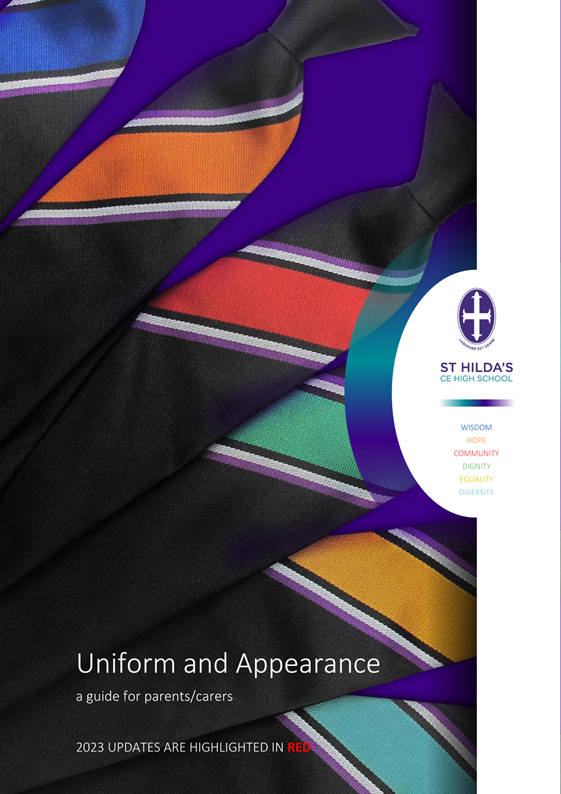 To access this document as a PDF, please click here.
---
School Games competitions
We take part in School Games competitions.  To find out about competitions please visit www.lssp.co.uk