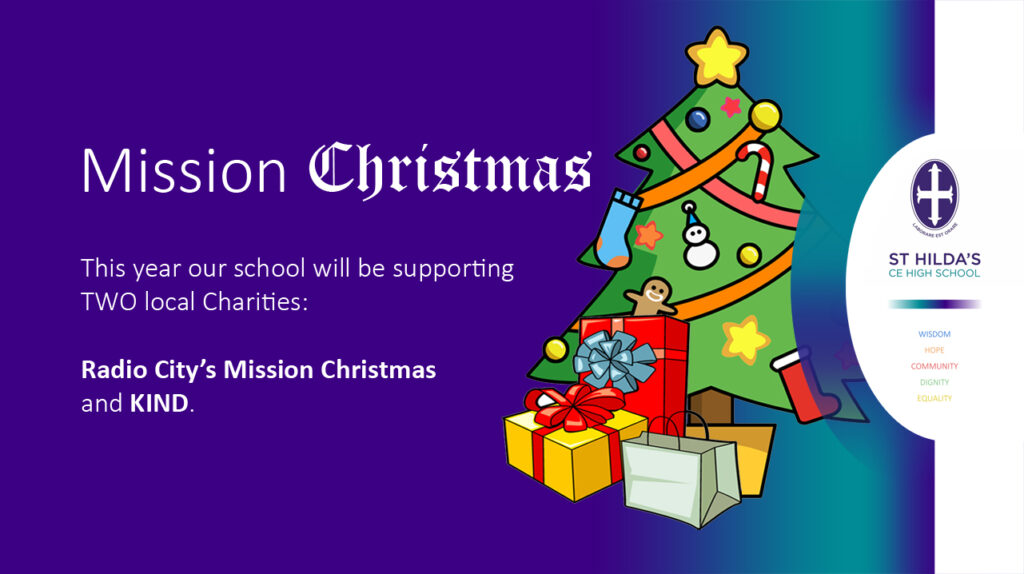 This year our school will be supporting TWO local Charities:
Radio City's Mission Christmas and KIND.
However, rather than collecting toys and food items for these charities, we will be asking for cash donations.
We are aiming to raise £1000 that will be used to purchase gifts and food hampers for disadvantaged children in Liverpool, so no child is left to go hungry or without a present on Christmas morning.
You can donate online using the link below:
https://www.cashforkidsgive.co.uk/campaign/radio-city—greatest-hits-radio-mission-christmas-fundraising-2021/fundraisers/st hilda's liverpool /
Thank you.