Pupil librarian programme
To encourage pupils to have respect for themselves and others, to develop skills for leadership and teamwork, to lead through example and to make a positive difference, the library offers the Pupil Librarian Programme. There are currently 22 Pupil Librarians on staff, ranging from year 8 to year 13 and at varying stages of training. This programme gives pupils skills by allowing them to work together to make a difference to the library and the school as a whole. Pupils work through a training programme and are rewarded with a certificate on completion of each stage. The skills they gain are transferable across the curriculum and in the world of work.
One pupil will be chosen as Pupil Librarian of the month at the end of each month in school. This will be based on pupils' quick learning, extra help, fundraising success, helping to train others or general hard work.
We also choose a Pupil Librarian of the Year who has shown an outstanding commitment to the library.
This year that title went to Emma Weeks in year 11 who has worked tirelessly for the library and to promote reading for pleasure for almost 4 years. Last year's Pupil Librarian of the Year was Victoria Langford, now in year 13, who went on to be named National Pupil Library Assistant of the Year 2017 at an awards ceremony in March last year. For more information on this amazing achievement please see the 'Awards' section.
Our current Pupil Librarians are pictured below.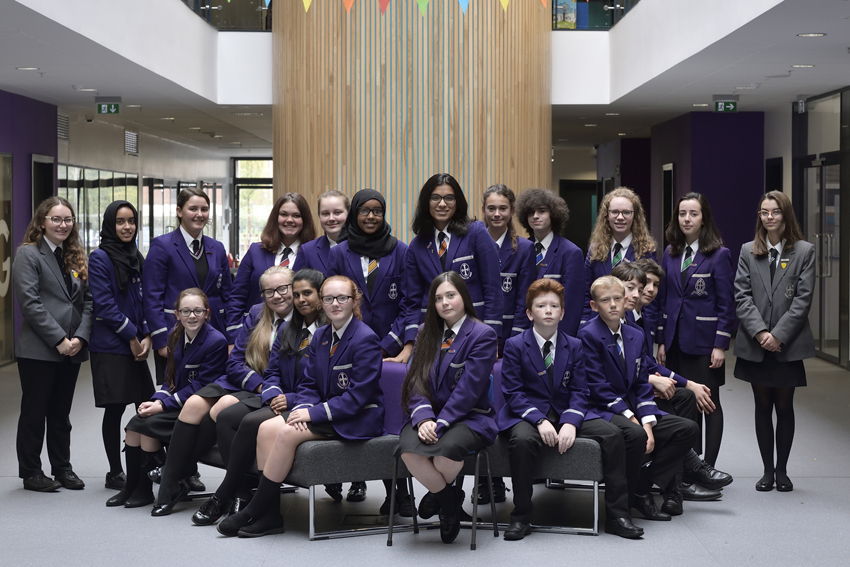 Pupil Librarians at Greenbank Primary school sharing their love of reading with KS2 pupils