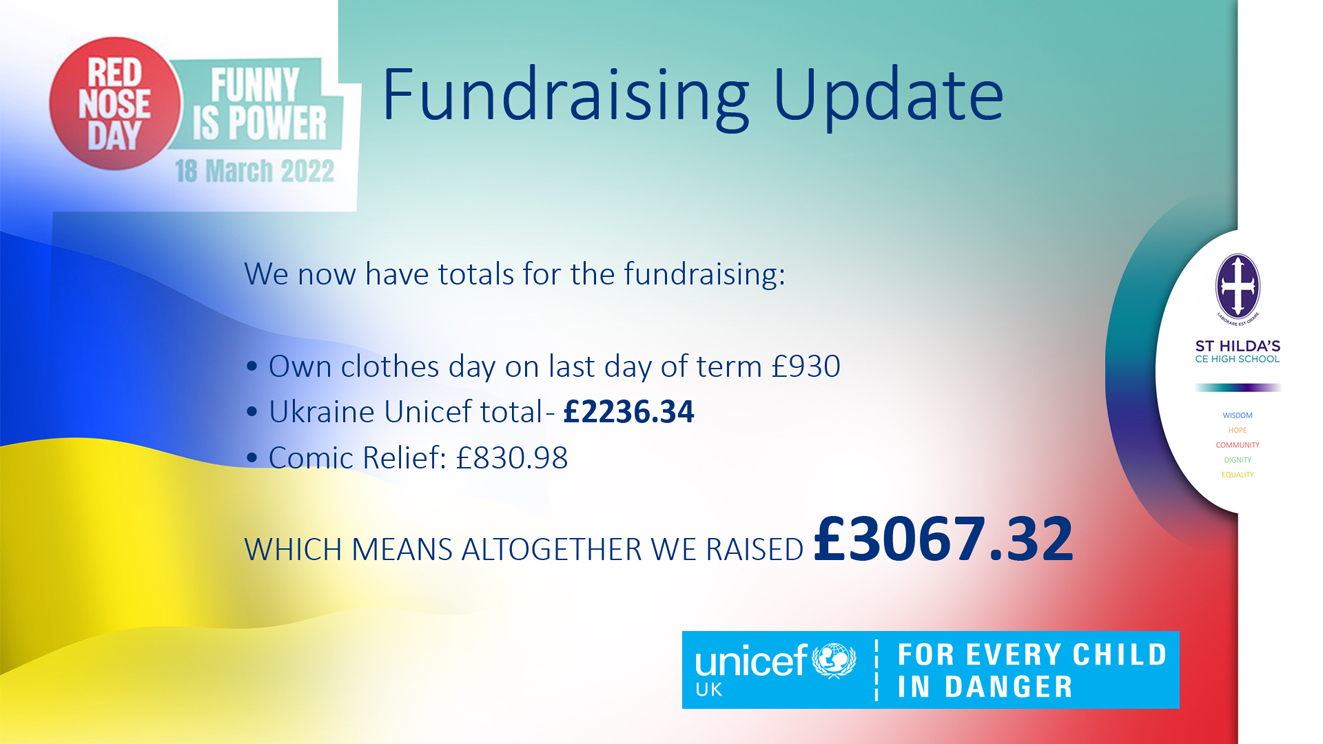 At the request of our Diversity Champions and College Leadership Team, we celebrated own clothes day to raise money for Ukraine Unicef and also had pupils leading other events including:
Easter Egg hamper raffle (hampers made by Georgia M in Year 13 and Mr Hale – massive thank you to both). Winners of the raffle – Elliot J, Mrs Hankinson (staff), Frankie W, James N, Henry W, Farhaan U, Ashlyn C.
Mini bake sale (thank you to Thomas S from 7AC – the cakes were sold and eaten in minutes).
Bracelet sale and raffle by Tyler P, Sophie D, Lola R W, Afia L.
Ukraine ribbons made by Zuzana S Year 13.
Here are a few of the pictures from the various events
We now have totals for the fundraising:
Own clothes day on last day of term: £930
Ukraine Unicef total: £2236.34
Comic Relief: £830.98
WHICH MEANS ALTOGETHER WE RAISED £3067.32