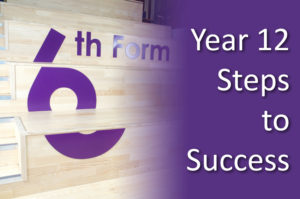 Our Year 12 "Steps to Success" evening will take place on Thursday 20th September 2018. The evening starts at 6:00pm and will be finished by 7:30pm.
The information and advice you will gain will be extremely beneficial in supporting your daughter/son through their studies. The college is very different to school and it is our opportunity to introduce ourselves, explain the different procedures and share key information.
We look forward to seeing you there.
Mr Roy Bellmon – Head of College/Assistant Headteacher